Blue Horizons offers students an unprecedented opportunity to develop skills in environmental media-making: introducing them to the fundamental elements of scriptwriting, the biological, socio-economic, and political aspects of marine conservation and the latest innovations in environmental media production.  The program helps students develop their skills in working as part of a team, working to deadlines and adapting to a range of challenges as they produce their own environmental documentaries in a tight timeframe.  Alumni of the program have translated this training into a wide range of careers.  Featured below are a few alumni who have gone on to work in media production.  If you would like to be featured on our page with other Blue Horizons alumni, please contact us here.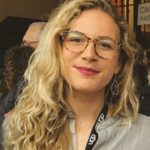 Sara Battersby
Sara Battersby is a recent graduate of the University of California Santa Barbara where she earned her Bachelor's degree in Environmental Studies and created her own multidisciplinary concentration in Media and its Impact on Social Change. Since graduating from UCSB, Sara has continued to pursue documentary film making, working on an ongoing project with another Blue Horizons alumni. She also continues to learn about production on the job working as a production assistant in Los Angeles. Sara hopes to spend her life telling stories and using media to promote social and environmental change.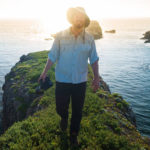 Spencer Bruttig
Spencer fell in love with movies at an early age. When he wasn't pretending to be a Jedi defeating his Sith Lord sisters in lightsaber combat, he was building models and mini sets, setting them on fire for special effect, all the while filming it with his parents camcorder. He was part of Blue Horizons in the summer of '12, which was one of his best experiences while at UCSB. You can find him up in the Bay Area, camping with friends, or on the beach with his family. Currently a video producer at Google, he's produced and filmed a couple of documentaries on otters and frogs, as well as a few on people too. Right now, he's most likely thinking about his next visit to Santa Barbara.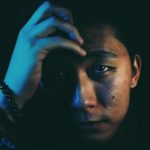 Andrew Han

Andrew is a hardworking, passionate, and motivated young filmmaker with an emphasis on directing and cinematography. He was heavily involved in the UCSB Film & Media Studies Department, directing The Reel Loud Silent Film Festival twice, guest lecturing beginner courses, working on large student productions, etc. Andrew produces short projects and often freelances for organizations and associations. Currently, he works with Squyres Productions (filming weddings, conferences, concerts, and events) and works on several small indie projects.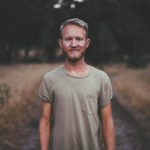 Trevor Lestak
In addition to working as key set photographer for a Los Angeles film company, Trevor is in production on a new documentary surrounding a toxic waste superfund site in a critical area on the Southern California coast. He sells a growing library of stock footage through Pond5, Shutterstock, and Storyblocks, and also work as a drone operator.  For more information about Trevor, visit his website.
Acknowledgments
Blue Horizons is generously sponsored by Sony Pictures Entertainment.
The Benioff Ocean Initiative Environmental Media Fellowship program, generously funded by Marc and Lynne Benioff, provides financial support for Blue Horizons students.
The program is cosponsored by the Associated Student Coastal Fund, the Department of Film and Media Studies and UCSB Summer Sessions.
We are grateful to the National Marine Sanctuaries Channel Islands for its donation of stock video footage.