CWC Virtual: Three Chords and a Lie
Tuesday, January 26, 2021 / 4:00 PM - 5:00 PM (PST)
With Trent Atkinson and Brandon Stansell
A decade after being ostracized for coming out as gay to his Southern Baptist family, rising country star Brandon Stansell is going home. Three Chords and A Lie (2020) follows Brandon as he returns to his hometown of Chattanooga, Tennessee, revisiting painful memories of social exclusion even as he discovers just how much has changed in the years since his departure. Along the way, the film considers larger issues of representation and diversity in the country music industry.
In this CWC Virtual event, director Trent Atkinson and documentary subject Brandon Stansell  joined Tyler Morgenstern (Film and Media Studies, UCSB) for a virtual conversation about the making of this fascinating documentary.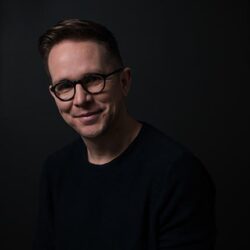 Director Trent Atkinson
As a writer and executive producer, Trent has created over 80 episodes of television and worked for networks including Amazon, Facebook Watch, Canal+ and AMC, making content for the US, Australia and the UK. His feature film The Wheel, directed by Steve Pink is currently in post production, and he has two horror series screening currently as part of a deal with Crypt TV. He's also in pre-production to direct his debut feature False Flag, off his own script.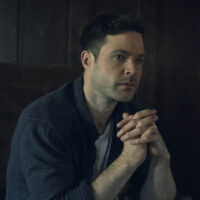 Documentary subject Brandon Stansell
Brandon Stansell is a country singer-songwriter whose recent releases—including the 2018 single "Hometown" and the 2020 EP Hurt People—are breaking new ground for LGBTQ+ artists in the country industry. Blending country-western storytelling with highly personal lyrics and a clear pop sensibility, Brandon's music examines questions of love, desire, family, and tradition from a perspective that is still broadly underrepresented on the country airwaves. In November 2018, CMT premiered the video for "Hometown," which prominently features LGBTQ themes. It was a first for the network, and the video would go on to be named one of Rolling Stone's Top Ten Country Music Videos of the year. Ever since, Brandon has been part of a new wave of country artists—Jimmie Allen, Brandi Carlile, Mickey Guyton, Amythyst Kiah, Brandy Clark, among others—challenging the industry's notorious lack of diversity. As Billboard puts it: "Country music may not be known for being inclusive to LGBTQ artists, but rising musician Brandon Stansell is redefining the genre one soulful song at a time."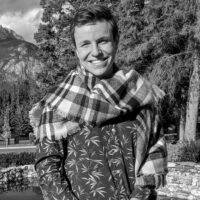 Moderator Tyler Morgenstern
Tyler Morgenstern is a PhD candidate in the Department of Film & Media Studies at the University of California, Santa Barbara and a former Doctoral Fellow of the Social Sciences and Humanities Research Council of Canada. His research focuses primarily on the design, deployment, and use of information and communication technologies—particularly wireless ICTs—in colonial contexts. He is co-editor of Moving Images: Mediating Migration as Crisis (Transcript Verlag 2020), and his writing has appeared in Synoptique, The International Journal of Communication, and The Conversation.
This event is sponsored by the Carsey-Wolf Center.
CWC Docs
The Carsey-Wolf Center is committed to screening documentaries from across the world that engage with contemporary and historical issues, especially regarding social justice and environmental concerns. Documentaries allow filmmakers to address pressing issues and frame the critical debates of our time.