Racing Extinction
Thursday, March 12, 2015 / 7:00 PM - 9:00 PM (PDT)
Screening Format: Blu-Ray (90 Minutes)
With Louie Psihoyus (Director), Gina Papabeis (Co-Producer), Heather Rally (OPS Veterinarian), & Tom Sepe (Technical Systems Operator)
Racing Extinction (2015) shows the bold mission of an undercover team of activist and innovators to reveal and forestall the ongoing Anthropogenic mass extinction of species. Pointing to overpopulation, globalization, and animal agriculture as leading causes of extinction, the film draws attention to mankind's role in the potential loss of almost half of the world's species.
Racing Extinction premiered at the 2015 Sundance Film Festival, followed by a worldwide broadcast premiere on the Discovery Channel. We were honored to have a post-screening Q&A with Director Louie Psihoyos, Co-Producer Gina Papabeis, OPS (Oceanic Preservation Society) Veterinarian Heather Rally, and Technical Systems Operator Tom Sepe.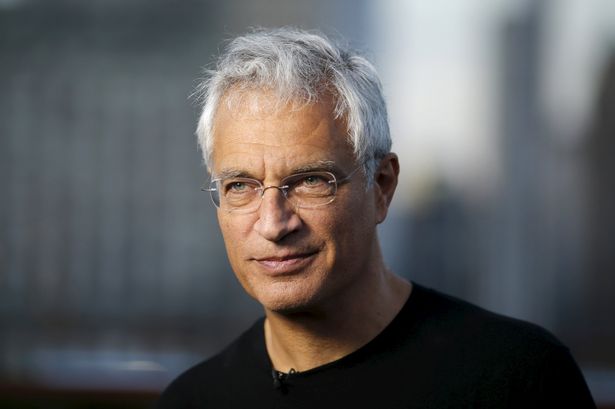 Director Louie Psihoyos

Louie Psihoyos is an award-winning photographer and documentary filmmaker. In 2005 he co-founded the non-profit organization Oceanic Preservation Society (OPS), which aims to raise awareness and promote advocacy about marine conservation and environmentalism through the use of film and photography. In 2009 he directed and appeared in The Cove, a documentary about the yearly killings of dolphins in Japan which won the Academy Award for Best Documentary Feature in 2010 as well as the U.S. Audience Award at the 25th annual Sundance Film Festival. Psihoyos is also a notable still photographer known for his contributions to National Geographic. He has shot hundreds of covers for other magazines, too, including Time, Fortune Magazine, Smithsonian, and Discover. He has widely been regarded as one of the top photograhpers in the world, merging humanity, wit, and complicated science to show the world crucial environmental realities.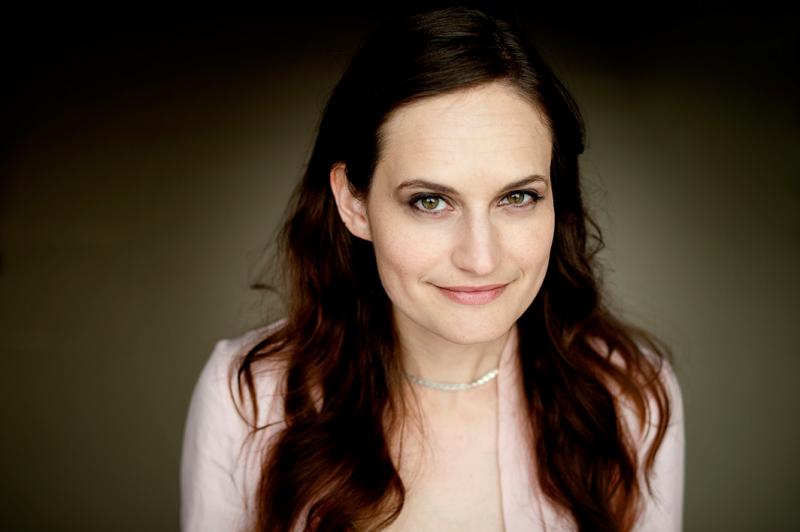 Co-Producer Gina Papabeis

Gina Papabeis is a crucial member of the Oceanic Preservation Society (OPS) team. She began working with OPS during the release of The Cove (2009), managing the day-to-day operations of the organization and coordinating the outreach campaign for the film. Before OPS, Papabeis worked as a Projects Manager on the grassroots promotion of a dozen independent films at Red Hills Releasing, LLC, including 500 Days of Summer (2009), JCVD (2008), and The English Surgeon (2007). She is a graduate of Florida State University's Film School, where she gained on-set experience in various crew positions on over 30 short films. Gina also has a minor in biology and is gratified by marrying her passion for nature with film.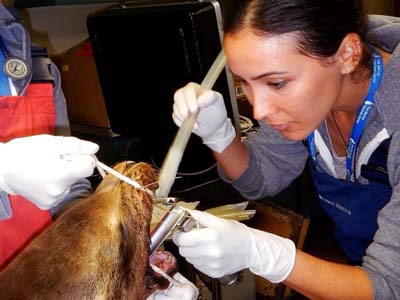 Veterinarian Heather Rally
Dr. Heather Rally currently works as a veterinarian in the Captive Animal Law Enforcement department of the PETA Foundation. With PETA, Rally reviews and advises on specific cases of abuse and neglect of captive exotic wildlife, including marine mammals, lions, tigers, bears, and elephants in roadside zoos, circuses, and similar captive-animal exhibits. The position requires travelling around the US to assess potential cruelty cases, develop and secure improvements in care, and assist in rescuing and relocating animals to forever homes at reputable sanctuaries. During her work on Racing Extinction, she assisted with uncover filming, provided animal science consulting, and conducted wildlife trade investigations.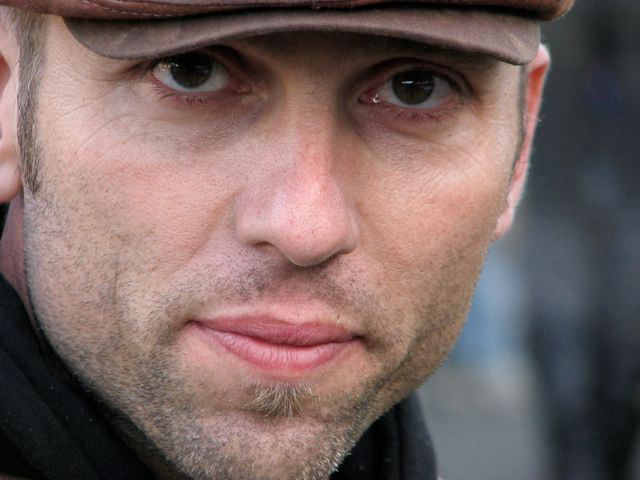 Technical Systems Operator Tom Sepe
Tom Sepe is a multimedia artist, fabricator, performer, designer and organizer with a penchant for collaboration, community and activism. With an academic background in environmental studies and multi-disciplinary art and performance, Sepe's professional art and fabrication career developed naturally. The annual Burning Man Art Festival provided him an unprecedented opportunity to work on large-scale interactive art installations and collaborate with other artists and volunteers on their unique projects. He's worked extensively with Michael Christian to engineer, fabricate and install many of his fantastical sculptures, over the course of a decade. He's also worked with Five Ton Crane, an Oakland, CA based artist collective, to build and install the Steampunk Treehouse, the Raygun Gothic Rocketship, and the Nautilus Submarine Art Car, as well as numerous smaller projects. When not tinkering in a dirty warehouse, Tom has been producing video projects for The Crucible. He also worked as a Technical Director for Obscura Digital designing, building and installing advanced boutique technology solutions ranging from touch-screen kitchen tables to larger-than-life immersive video projection events.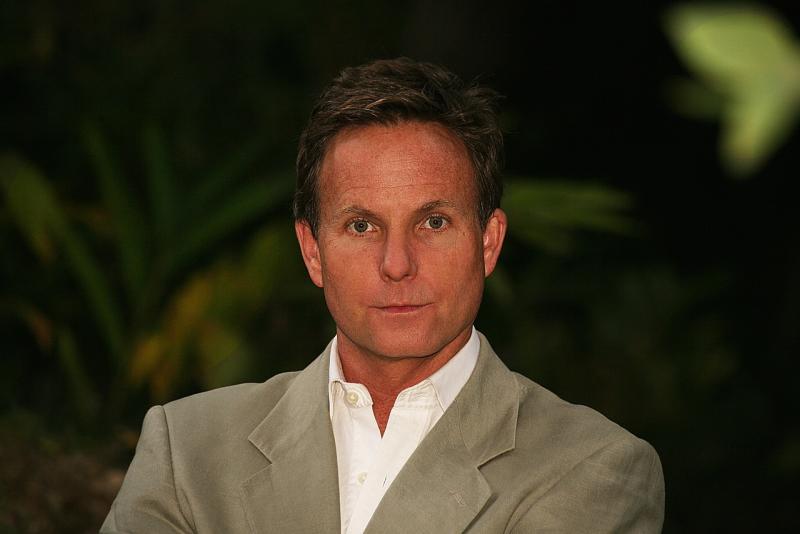 Moderator Michael Hanrahan
Michael Hanrahan is an educator and filmmaker who teaches environmental media storytelling at the University of California, Santa Barbara. Born in New York City, he studied marine science and film at the University of Miami. For the past twenty years, Hanrahan has made films about the natural world for clients like the Discovery Channel, The Nature Conservancy, and NOAA.
This event is sponsored by the Carsey-Wolf Center.
CWC Docs
The Carsey-Wolf Center is committed to screening documentaries from across the world that engage with contemporary and historical issues, especially regarding social justice and environmental concerns. Documentaries allow filmmakers to address pressing issues and frame the critical debates of our time.