Latino: The Changing Face of America
Wednesday, October 5, 2016 / 7:00 PM - 9:00 PM (PDT)
Screening Format: Blu-ray (60 Minutes)
With Roxanne Frias (Director)
Latino: The Changing Face of America (2016) is a new documentary by Los Angeles-born Filmmaker and UCSB Alumna Roxanne Frias. It offers a glimpse into the future of the world's biggest economy, a future in which Latinos will form the largest demographic group.
According to experts, the number of Hispanics in the United States will reach one hundred million in the next thirty-five years. Latino: The Changing Face of America asks how this growing Hispanic population will influence the country's political future. This moving and thought-provoking film strikes a balance between powerful stories of human endeavor that have been part of this process and expert analysis of the demographic revolution that is taking place in the United States. Offering a glimpse into the lives of communities that have been positively impacted by these changes, the film reflects on the not-too-distant future in which young Latinos can realize their dreams of becoming the country's opinion makers and political leaders.
We were joined for a post-screening discussion and Q&A with Director Roxanne Frias, moderated by Professors Mario Garcia (Chicano Studies & History) and Cristina Venegas (Film and Media Studies).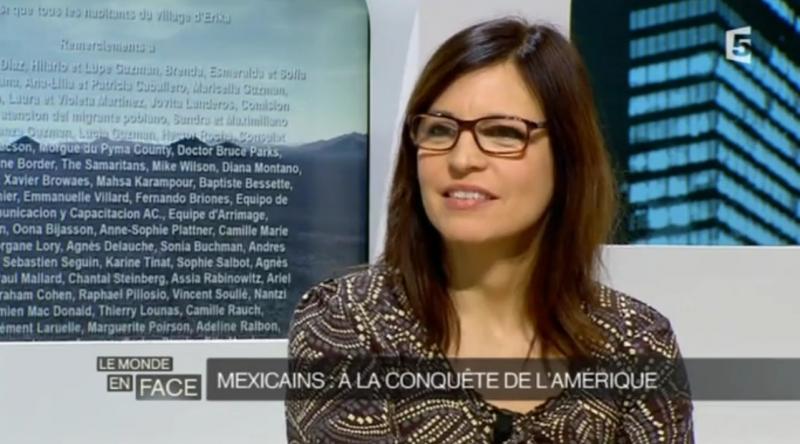 Director Roxanne Frias
Roxanne Frias is a native of Los Angeles and a Latina. She earned her undergraduate degree from UC Santa Barbara, and her Master's in Documentary Film from Stanford University. Ms. Frias has worked internationally from Paris for the past 25 years on French Public Television.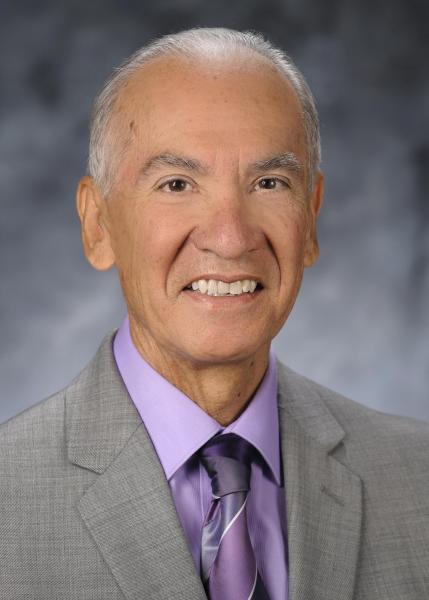 Co-Moderator Mario T. Garcia
Professor Mario T. Garcia is Professor of Chicano Studies and History at UCSB. A Guggenheim Fellow, he is the author of twenty books in Chicano history. These include Desert Immigrants: The Mexicans of El Paso, 1880-1920(1981); Mexican Americans: Leadership, Ideology & Identity, 1930-1960 (1989); Memories of Chicano History: The Life and Narrative of Bert Corona (1994); Luis Leal: An Auto/Biography (2000); editor of The Gospel of César Chávez: My Faith In Action (2007); Católicos: Resistance and Affirmation in Chicano Catholic History (2008); editor of Dolores Huerta: A Reader (2008); Blowout! Sal Castro and the Chicano Struggle for Educational Justice (2012); The Latino Generation: Voices of the New America (2014); The Chicano Generation: Testimonios of the Movement(2015); Literature as History: Autobiography, Testimonio, and the Novel in the Chicano and Latino Experience(forthcoming, Dec., 2016). He is working on a biography of Father Luis Olivares and the sanctuary movement in Los Angeles.
Co-Moderator Cristina Venegas
Cristina Venegas is Associate Professor and former Chair of the Department of Film and Media Studies at the University of California Santa Barbara where she teaches and researches Latin American film and media history, critical approaches to digital media and the history, politics and practice of film festivals. She is the author of Digital Dilemmas: The State, the Individual and Digital Culture in Cuba (Rutgers, 2010), and her essays have appeared in numerous journals and anthologies
This event is sponsored by the Carsey-Wolf Center and the Department of Film & Media Studies.
CWC Docs
The Carsey-Wolf Center is committed to screening documentaries from across the world that engage with contemporary and historical issues, especially regarding social justice and environmental concerns. Documentaries allow filmmakers to address pressing issues and frame the critical debates of our time.