Black Hollywood: The Rebellious Life of Mrs. Rosa Parks
Thursday, May 11, 2023 / 7:00 PM - 9:15 PM (PDT)
Screening Format: Sony 2K digital projection (96 minutes)
With Yoruba Richen (director)
Executive Producers: Soledad O'Brien, Jo Honig, Patrick Conway, Yoruba Richen, and Johanna Hamilton

Based on the bestselling biography by Jeanne Theoharis and executive produced by award-winning journalist Soledad O'Brien, The Rebellious Life of Mrs. Rosa Parks dives into the often overlooked breadth of Rosa Parks' accomplishments and the impact of her fight to overcome racial injustice. Detailing Parks' achievements beyond the fraction of her life most often taught in schools, the film examines the groundbreaking actions that Parks led throughout the Civil Rights Movement.
Directors Yoruba Richen and Johanna Hamilton weave together interviews from academics and activists such as Bryan Stevenson, Patrisse Cullors, and Ericka Huggins, along with personal stories from Parks' family and remarkable footage of Mrs. Parks herself, to illuminate her decades of extensive organizing, strategizing, and activism in pursuit of Black liberation.
Director Yoruba Richen joined moderator Mireille Miller-Young (Feminist Studies, UCSB) for a post-screening discussion of The Rebellious Life of Mrs. Rosa Parks.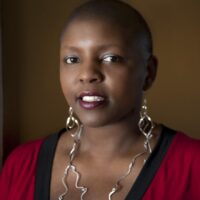 Director Yoruba Richen
Yoruba Richen's recent films include the Emmy-nominated How It Feels to Be Free and the Peabody and Emmy-nominated The Sit In: Harry Belafonte Hosts the Tonight Show. Her film The New York Times Presents: The Killing of Breonna Taylor won an NAACP Image Award and The Green Book: Guide to Freedom was nominated for an Emmy. Her previous films, The New Black and Promised Land, won multiple festival awards before airing on PBS's Independent Lens and P.O.V. Yoruba is a recipient of a Guggenheim and a Fulbright fellowship and was awarded the Chicken & Egg Breakthrough Filmmaker Award. She is the founding director of the documentary program at the Craig Newmark Graduate School of Journalism at CUNY.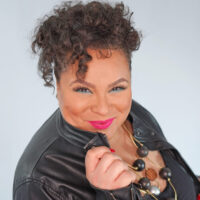 Mireille Miller-Young (Feminist Studies, UCSB)
Mireille Miller-Young is Associate Professor of Feminist Studies at UCSB. The former UC President's Postdoctoral Fellow researches and teaches about race, gender, and sexuality in US history, popular and film cultures, and the sex industries. Her groundbreaking book, A Taste for Brown Sugar: Black Women in Pornography (Duke University Press, 2014), was awarded the Sara A. Whaley Prize for Best Book on Women and Labor by the National Women's Studies Association and the John Hope Franklin Prize for Best Book by the American Studies Association. Serving on the editorial boards of journals like Porn Studies and Signs, as well as book series like Screening Sex (Edinburgh University Press) and Feminist Media Studies (University of Illinois Press), Miller-Young has won prizes for her research and teaching, including UCSB's Distinguished Teaching Award.
This event is sponsored by the Carsey-Wolf Center as part of its "Black Hollywood" series.
Black Hollywood
Black Hollywood is a new programming focus at the Carsey-Wolf Center at UC Santa Barbara, guest curated by Dr. Mireille Miller-Young (Department of Feminist Studies). Black Hollywood innovates new academic research and public-facing engagement projects focusing on the work of Black creators and technicians, as well as the histories of Black artists and stories. Addressing issues ranging from diversity in entertainment industry labor, to representations of race, gender, and intersectional identities, to questions of technology, democracy and law, Black Hollywood provides a platform for cutting edge questions, conversations, and tools for media professionals, academics, and wider publics.
CWC Docs
The Carsey-Wolf Center is committed to screening documentaries from across the world that engage with contemporary and historical issues, especially regarding social justice and environmental concerns. Documentaries allow filmmakers to address pressing issues and frame the critical debates of our time.