EVAPORATING BORDERS
Tuesday, December 1, 2015
Screening Format: Sony 4K Digital Projection (1 hour and 13 minutes)
With Iva Radivojevic
CWC Docs series
Filmmaker Iva Radivojevic will introduce Evaporating Borders and join Professors Bhaskar Sarkar and Laila Shereen Sakr of the Department of Film and Media Studies for a post-screening discussion.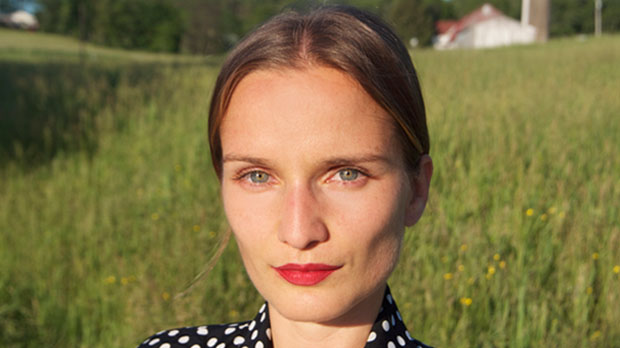 Iva Radivojevic, Director/Writer/Producer
Iva Radivojevic is a filmmaker based in Brooklyn, NY. She spent her early years in Yugoslavia and Cyprus before settling in NYC. Iva's films have screened at numerous film festivals including the New York Film Festival, SXSW, Rotterdam IFF, Human Rights Watch, HotDocs, Museum of Modern Art (MOMA), and were broadcast on PBS,  Documentary Channel as well as the New York Times Op-Docs. She is the recipient of the 2015 Guggenheim Fellowship, 2012 Princess Grace Special Project Award, 2011 Princess Grace Film Fellowship and was named one of 25 New Faces of Independent Film of 2013 by Filmmaker Magazine.
Her debut feature length documentary Evaporating Borders, has received numerous awards worldwide, was recently nominated for an International Documentary Association (IDA) Award, a Cinema Eye Honors Spotlight Award and received One World Media Award for Refugee Reporting. Her newest work Notes From The Border was commissioned for the launch of Field of Vision, a new documentary unit founded by Laura Poitras, AJ Schnack and Charlotte Cook.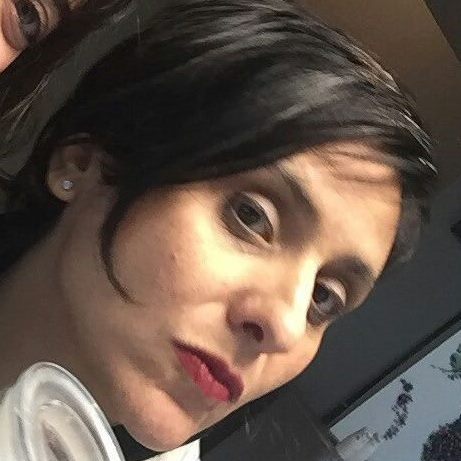 Laila Shereen, Co-Moderator
Laila Shereen Sakr is Assistant Professor of Film and Media Studies at UC Santa Barbara. Her creative and scholarly works use digital logic and technique to map global participation in virtual worlds and networked publics. She is the creator of R-Shief media system for archiving and analyzing social media content, and the cyborg representation of VJ Um Amel. She has shown in solo and group exhibitions and performances at galleries and museums across the Americas, Europe, and the Middle East, and has published extensively. Prof. Sakr is a leading voice in the open source movement, in particular for Arabic localization. She is a co-editor for the open access journal: Media Theory, and also co-editor for After.Video (a paperback book and video stored on a Raspberry Pi computer packaged in a VHS case) published by Open Humanities Press.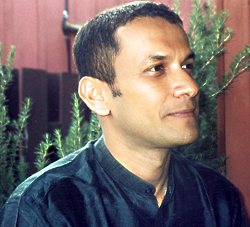 Bhaskar Sarkar, Co-Moderator
Bhaskar Sarkar is a professor at the UCSB Department of Film and Media Studies. His primary research interests include risk and speculative media; post-colonial media theory; political economy of global media; and history and memory. Sarkar is the author of Mourning the Nation: Indian Cinema in the Wake of Partition (Duke University Press, 2009), a critical exploration of the cinematic traces of a particular historical trauma. He is coeditor of Documentary Testimonies: Global Archives of Suffering (Routledge, 2009), and a special issue of BioScope: South Asian Screen Studies on "Indian Documentary Studies." He has published essays on philosophies of visuality, transnational media, cineplasticity, and Indian and Chinese popular cinemas in journals such as Quarterly Review of Film and Video, Rethinking History: Theory and Practice, Cultural Dynamics, Framework, and New Review of Film and Television Studies. At present, he is completing a monograph titled Cosmoplastics: Bollywood's Global Gesture, and a co-edited collection of essays, Asian Video Cultures: In the Penumbra of the Global(Duke University Press, forthcoming).
This event is sponsored by the Carsey-Wolf Center and the Department of Film & Media Studies.