TV at the Pollock: The West Wing and Veep
Thursday, February 20, 2020 / 7:00 PM - 9:30 PM (PST)
Screening Format: DVD & Blu-ray (90 Minutes)
With Eli Attie (writer/producer) and David Mandel (executive producer/writer/director)
Veep Starring: Julia Louis-Dreyfus, Anna Chlumsky, Tony Hale, Reid Scott


West Wing Starring: Rob Lowe, Moira Kelly, Dulé Hill, Allison Janney, Richard Schiff
As a prelude to the Carsey-Wolf Center's "Television, Politics, Publics" conference, the Center presents two iconic television shows that deeply explore contemporary US politics: The West Wing and Veep. We screened season 6, episode 18 of The West Wing, "La Palabra," and season 7, episode 7 of Veep, "Veep." Award-winning executive producer/writer/director David Mandel (Veep) and writer/producer Eli Attie (The West Wing) joined moderator Patrice Petro for a post-screening discussion of the creation and legacy of these two programs.
In each episode, a fictional presidential candidate faces grueling personal and political choices as election day approaches. In "La Palabra," Senator Matt Santos (Jimmy Smits) campaigns through California and faces a disappointing third-place finish on Super Tuesday. Adding to his challenges, the Golden State legislature passes an anti-immigration bill that he worries could overwhelm the media narrative he has struggled to create. In the Veep series finale, former vice-president and ex-President Selina Meyer (Julia Louis-Dreyfus) closes in on her party's nomination, but challengers soon arise to block her path, forcing Meyer towards strategies that come with high costs. The episode maintains the show's biting sense of humor and rewards beloved characters with the farewells that they deserve.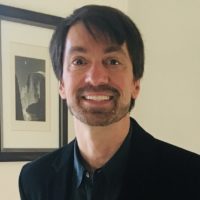 Writer/Producer Eli Attie
Eli Attie is a TV writer and producer, and a former political operative. He was Vice President Al Gore's chief White House and campaign speechwriter from '97 through Gore's concession of the 2000 election (which he co-wrote with Gore). He was a writer and co-executive producer on Fox-TV's House, MD for the last five of its eight seasons, co-writing the series finale with creator David Shore. He was also a writer and producer on NBC-TV's The West Wing for the last five of its seven seasons; many of that show's storylines were based on Attie's own experiences in politics. Attie has been nominated for seven Emmy Awards, three Writers Guild awards, and two Humanitas Prizes, winning one Emmy for a West Wing documentary special. In addition to his work in television, Attie has done select feature rewrites, and his screenplay "Smile Relax Attack" was on the Hollywood "Black List," an industry-selected list of favorite still-unproduced screenplays.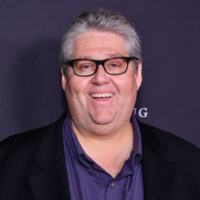 Executive Producer/Writer/Director David Mandel
David Mandel is the Emmy Award-winning showrunner and Executive Producer of Veep.  He also wrote for shows such as Saturday Night Live (92-95), Seinfeld—for which he wrote the "The Bizarro Jerry" (aka "Man-Hands") and "The Betrayal" (the "backwards" episode with Peter Mehlman)—, Curb Your Enthusiasm, and even an episode of The Simpsons ("Treehouse of Horror XXIII" with Brian Kelley). He is the cowriter of Eurotrip and The Dictator and if you press him on it The Cat in the Hat. His directing credits include Veep (Emmy-nominated for "Kissing Your Sister"), Curb Your Enthusiasm, The Comedians, and Eurotrip (uncredited).  He is the co-author of Star Wars Art: Ralph McQuarrie, and an avid collector of original comic book art, Star Wars memorabilia, and movie props.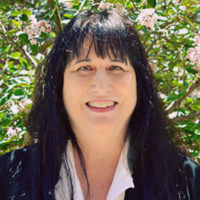 Moderator Patrice Petro
Patrice Petro is Professor of Film and Media Studies, Dick Wolf Director of the Carsey-Wolf Center, and Presidential Chair in Media Studies. She is the author, editor, and co-editor of twelve books, including The Routledge Companion to Cinema and Gender (with Kristin Hole, Dijana Jelaca, and E. Ann Kaplan, 2017), Teaching Film (2012), Idols of Modernity: Movie Stars of the 1920s (2010), Rethinking Global Security: Media, Popular Culture, and the "War on Terror" (2006), and Aftershocks of the New: Feminism and Film History (2002). She served two terms as President of the Society for Cinema and Media Studies, the largest U.S. professional organization for college and university educators, filmmakers, historians, critics, scholars, and others devoted to the study of the moving image.
This event is sponsored by the Carsey-Wolf Center.

TV at the Pollock
In winter 2020, the Carsey-Wolf Center will honor the legacy of its founding sponsors Marcy Carsey and Dick Wolf, whose work reshaped the modern television landscape. Our series celebrates some of the best in classic and contemporary shows. "TV at the Pollock" explores the evolution of television as a compelling storytelling medium, a vehicle for complex political expression, and a rapidly-changing media technology. Ranging from the traditional sitcom to recent dystopian drama, the series pulls great television out of the living room, onto the big screen, and into a communal conversation.