TV at the Pollock: Gender, Work and the Sitcom Family
Thursday, February 13, 2020 / 7:00 PM - 9:30 PM (PST)
Screening Format: DVD (82 Minutes)
With Elana Levine (English, UW-Milwaukee)
As a living-room fixture in homes around the world, television has reinforced and challenged our changing cultural values and shared beliefs. This event will embrace television's role as a cultural forum and mass entertainment medium, examining the themes of gender, work, and family in the situation comedy over the past six decades. Drawing from three iconic series that raise compelling questions about the roles of women and men, this event will feature screenings of the following sitcoms: Father Knows Best season 2, episode 30 "Betty, Girl Engineer" (1956); The Mary Tyler Moore Show season 1, episode 1 "Love is All Around" (1970); and Modern Family season 5, episode 2 "First Days" (2013).
Elana Levine (English, University of Wisconsin-Milwaukee) joined moderator Aleah Kiley (Film and Media Studies, UCSB) for a post-screening discussion of the evolution of gender and work in the family sitcom.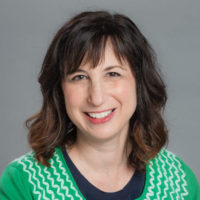 Elana Levine (English, University of Wisconsin-Milwaukee)
Elana Levine is professor of Media, Cinema, and Digital Studies in the Department of English at the University of Wisconsin-Milwaukee. She is the author of Her Stories: Daytime Soap Opera and US Television History (Duke, 2020), Wallowing in Sex: The New Sexual Culture of 1970s American Television (Duke, 2007), co-author of Legitimating Television: Media Convergence and Cultural Status (Routledge, 2012), and editor of Cupcakes, Pinterest, and Ladyporn: Feminized Popular Culture in the Early 21st Century (Illinois, 2015).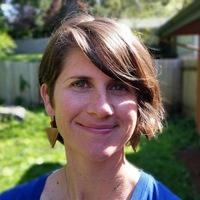 Moderator Aleah Kiley
Aleah Kiley received her BA in Film and Media Studies from the University of California, Santa Cruz, her MSW from California State University Sacramento, and her MA in Media Studies from the University of Oregon. She is a PhD candidate in the Department of Film and Media Studies at the University of California, Santa Barbara. She teaches courses in television and film studies and her research explores the politics of culture in media industries.
This event is sponsored by the Carsey-Wolf Center.

TV at the Pollock
In winter 2020, the Carsey-Wolf Center will honor the legacy of its founding sponsors Marcy Carsey and Dick Wolf, whose work reshaped the modern television landscape. Our series celebrates some of the best in classic and contemporary shows. "TV at the Pollock" explores the evolution of television as a compelling storytelling medium, a vehicle for complex political expression, and a rapidly-changing media technology. Ranging from the traditional sitcom to recent dystopian drama, the series pulls great television out of the living room, onto the big screen, and into a communal conversation.