Tribeca Film Festival Shorts
Thursday, November 17, 2016 / 7:00 PM - 9:30 PM (PST)
Screening Format: Blu-Ray
With Sharon Badal (Curator)
A screening of short film selections from the 2016 Tribeca Film Festival will be followed by a discussion about festival shorts programming and curation with Tribeca's vice president of filmmaker relations and long-time head of shorts programming Sharon Badal.
Join us for a post-screening discussion and Q&A with Curator Sharon Badal and Cynthia Felando (Film and Media Studies, UCSB).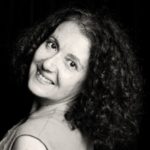 Curator Sharon Badal
Sharon Badal is vice president, filmmaker relations and shorts programming for Tribeca. She has been with the festival since its inception and has produced special projects for Tribeca since 1999. Sharon is on the faculty of New York University Tisch School of the Arts. She previously held executive positions in film distribution and marketing for several major studios and has extensive live-event producing experience. Sharon is the author of Swimming Upstream: A Lifesaving Guide to Short Film Distribution (2008), published by Focal Press. She attended UCSB her freshman and sophomore years, and it was her first film studies course and the mentorship of Paul Lazarus that inspired her to pursue a career in film. She holds a B.F.A in film & television production and an M.A. in cinema studies and business, both from New York University. Sharon is delighted to return to UCSB to hopefully inspire the next generation of filmmakers.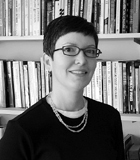 Moderator Cynthia Felando
After graduating from UCLA, Cynthia Felando worked as an art house and film festival programmer. Primary teaching and research interests include American film history and culture, youth culture, contemporary trends in international cinema, and the history and criticism of short films. She is a past recipient of a Distinguished Teaching Award awarded by UCSB's Academic Senate.
Recent publications include Discovering Short Films: The History and Style of Live-Action Fiction Shorts (London: Palgrave Macmillan, 2015); "A Certain Age: Wes Anderson, Anjelica Huston, and Modern Femininity," in New Review of Film and Television Studies 10.1 (2012); book review for Lea Jacobs, The Decline of Sentiment: American Film in the 1920s, in Nineteenth Century Theatre and Film 37.2 (2010); and "Clara Bow is IT," in Film Stars: Hollywood and Beyond, ed. Andy Willis (Manchester: Manchester University Press, 2004).
This event is sponsored by the Carsey-Wolf Center.
CWC Global
Media are global by nature; they express culture just as much as they transcend borders. The CWC Global series is dedicated to showcasing media from around the world. This series features screenings and events that place UCSB in conversation with international media makers and global contexts across our deeply connected world.