Script to Screen on the Red Carpet: 2019 Emmy-Nominated Writers
Wednesday, August 21, 2019 / 7:00 PM - 9:30 PM (PDT)
UCSB Script to Screen, hosted by Matt Ryan, was invited to interview this year's Emmy-nominated writers before the 2019 Sublime Primetime panel discussion at the Writers Guild Theater. The event was sponsored by Writers Guild of America West (WGAW), The Writers Guild Foundation, Variety, and Final Draft.
David Mandel – Writer, Veep (Starts at 0:10)
Maya Erskine and Anna Konkle – Creators/Writers/Actors, PEN15 (Starts at 2:43)
Josh Siegal and Dylan Morgan – Writers, The Good Place, "Janet(s)" (Starts at 5:00)
Kira Snyder – Writer, The Handmaid's Tale, "Holly" (Starts at 7:31)
Allison Silverman – Writer, Russian Doll, "A Warm Body" (Starts at 9:20)
Bill Hader – Writer/Actor, Barry (Starts at 11:37)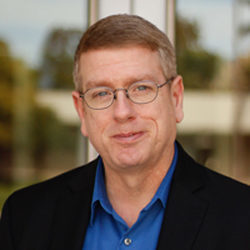 Matthew Ryan, Host
Matthew Ryan has been the Pollock Theater Director since the theater opened in October 2010. He created and hosts the Script to Screen series, which has welcomed prestigious guests such as writer/director/producer Jordan Peele (Get Out), writer/director Damien Chazelle (Whiplash), screenwriters Emily V. Gordon and Kumail Nanjiani (The Big Sick), and writer/director/producer David Mandel, actor Tony Hale, and actress Julia Louis-Dreyfus (VEEP).
Ryan oversees the Pollock Theater Internship, which offers industry-level experience in live multi-camera television production and event planning. TV shows produced by students through this program have generated 15.1 million online views on the UCTV broadcast cable station.
UCSB Script to Screen is sponsored by the department of Film and Media Studies, The Carsey-Wolf Center, and The Scott Frank Fund for Screenwriting. It is hosted and executive-produced by the Pollock Theater Director, Matt Ryan, and produced by the Pollock Theater student staff.