Script to Screen: I'm Your Man
Sunday, November 7, 2021 / 1:00 PM - 2:00 PM (PST)
With Maria Schrader (Co-Writer/Director)
Starring: Maren Eggert and Dan Stevens

Alma (Maren Eggert) is an accomplished researcher at the Pergamon Museum in Berlin, leading a team studying ancient cuneiform writing. In order to obtain research funds for her work, she grudgingly agrees to participate in an extraordinary study, one in which she is an experimental variable. For three weeks, she must live with a humanoid android tailored specifically to her unique character and needs. Alma is skeptical when she meets Tom (Dan Stevens), a robot almost totally indistinguishable from a flesh-and-blood man. Tom's algorithm learns from Alma, so that he may adapt and change to fulfill his programming to become her perfect partner. A playfully romantic tale, I'm Your Man (2021) examines questions of love, longing, and what makes us human. Germany has selected I'm Your Man to represent the country in the best international film category for the upcoming 94th Academy Awards in 2022.
Co-writer/director Maria Schrader joined Pollock Theater Director Matt Ryan for a virtual Q&A.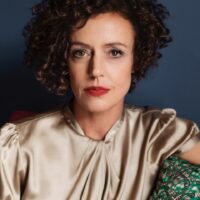 Co-Writer/Director Maria Schrader
Maria Schrader is one of Germany's most acclaimed actresses; she is a two-time winner of the German Film Award and three-time winner of the Bavarian Film Award. Her international breakthrough came with the lesbian romance film Aimée & Jaguar in 1999 which earned her the Best Actress award at the Berlin International Film Festival. She has worked with directors such as Margarethe von Trotta, Doris Dörrie, Peter Greenaway, Max Färberböck, Rajko Grilic, and Agnieszka Holland. Recently, she thrilled television audiences in the Emmy-winning and internationally renowned Cold War drama series Deutschland 83/86/89 (2015–2020). Schrader's directorial debut Love Life was based on the bestselling novel of the same name by Zeruya Shalev. The film premiered at the Festa del Cinema in Rome in 2007. She later directed 2016's Stefan Zweig: Farewell to Europe, a film recounting the exiled author's journey from Europe to South America which premiered at the Locarno Film Festival's Piazza Grande. It was Austria's Oscar submission in 2017 and won the People's Choice Award for Best European Film at the European Film Awards 2017. In 2020 Schrader received a Primetime Emmy for the limited series Unorthodox, becoming the first German director to win this award.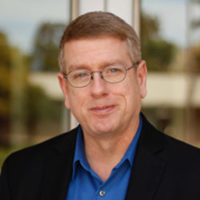 Moderator Matthew Ryan
Matthew Ryan earned his MFA in Screenwriting from Loyola Marymount University in 2008. He has been the Pollock Theater Director since the theater opened in October 2010. He created and hosts the Script to Screen series, which has welcomed prestigious guests such as writer/director/producer Jordan Peele (Get Out), writer/director Damien Chazelle (Whiplash), screenwriters Emily V. Gordon and Kumail Nanjiani (The Big Sick), and writer/director/producer David Mandel, actor Tony Hale, and actress Julia Louis-Dreyfus (VEEP).
Ryan oversees the Pollock Theater Internship, which offers industry-level experience in live multi-camera television production and event planning. TV shows produced by students through this program have generated 15.1 million online views on the UCTV cable station.
This event is sponsored by the Carsey-Wolf Center, the Department of Film & Media Studies, and Bleecker Street Films.
Script to Screen
The Script to Screen series examines the screenplay and its transition to the screen from the perspective of writers, directors, producers, editors, and actors. The Pollock Theater connects artists to our audience of aspiring production students, and Guild & Academy Members. Our Q&As transform into a television show that airs on the UCTV cable station. The series is hosted by the Pollock Theater Director, Matt Ryan, and co-produced by the Pollock Theater student staff.
CWC Global
Media are global by nature; they express culture just as much as they transcend borders. The CWC Global series is dedicated to showcasing media from around the world. This series features screenings and events that place UCSB in conversation with international media makers and global contexts across our deeply connected world.