Script to Screen: Comic Con 2019
Thursday, July 18, 2019 / 9:00 AM - 2:00 PM (PDT)
Script to Screen, hosted by Matt Ryan, was invited to Comic Con 2019 to speak with Hollywood's exciting and innovative creatives.
The Good Place (Starts @ 0:11)
Drew Goddard (Executive Producer)
Jameela Jamil (Tahini Al-Jamil)
Marc Evan Jackson (Shawn)
Kristen Bell (Eleanor Shellstrop)
William Jackson Harper (Chidi Anagonye)
D'Arcy Carden (Janet)
Ted Danson (Michael)
Women of the Hollywood Art Department (Starts @ 4:35)
Erin Riegel – Assistant Art Director (Captain Marvel, Birds of Prey)
Andrea Onorato – Set Designer (Westworld, Captain America: Civil War)
Aashrita Kamath – Art Director (Kong: Skull Island, Avatar 2 & 3)
Hannah Beachler – Production Designer (Black Panther, Fruitvale Station)
Behind the Music: Celebrating Fan-Favorite Sounds and Scores of Sci-Fi and Fantasy Television (Starts @ 15:25)
Kurt Farquhar – Composer (Black Lightning)
Jim Dooley – Composer (Pushing Daisies, A Series of Unfortunate Events)
David Klotz – Music Editor (Game of Thrones, Stranger Things)
Hollywood Game Changers: A Conversation with the Creative Women Behind Popular Film and TV Projects (Starts @ 23:27)
Mona May – Costume Designer (Santa Clarita Diet, Enchanted)
Judy Rhee – Production Designer (Jessica Jones, Better Call Saul)
Anna Hollingsworth – Animation Director (Bojak Horseman, Unikitty!)
Secrets from the Beyond: Behind the Camera with Film and TV's Top Creatives (Starts @ 33:10)
Jill H. Ohanneson – Costume Designer (Preacher)
Natalie Bronfman – Costume Designer (The Handmaid's Tale)
Gary Korden – Production Designer (Key and Peele)
The Orville (Starts @ 40:10)
Brooke Noska (VFX Producer)
Jon Cassar (Executive Producer/Director)
Tom Constantino (Co-Producer/Editor)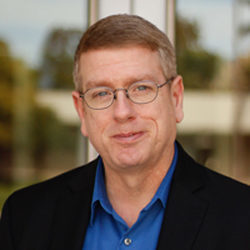 Matthew Ryan, Pollock Theater Director
Matthew Ryan has been the Pollock Theater Director since the theater opened in October 2010. He created and hosts the Script to Screen series, which has welcomed prestigious guests such as writer/director/producer Jordan Peele (Get Out), writer/director Damien Chazelle (Whiplash), screenwriters Emily V. Gordon and Kumail Nanjiani (The Big Sick), and writer/director/producer David Mandel, actor Tony Hale, and actress Julia Louis-Dreyfus (VEEP).
Ryan oversees the Pollock Theater Internship, which offers industry-level experience in live multi-camera television production and event planning. TV shows produced by students through this program have generated 15.1 million online views on the UCTV broadcast cable station.
UCSB Script to Screen is sponsored by the department of Film and Media Studies, The Carsey-Wolf Center, and The Scott Frank Fund for Screenwriting. It is hosted and executive-produced by the Pollock Theater Director, Matt Ryan, and produced by the Pollock Theater student staff.