Script to Screen on the Red Carpet: 2014 DGA & WGA
Saturday, February 1, 2014 / 5:00 PM (PST)
UCSB Script to Screen, hosted by Matt Ryan, was invited to the 2014 Directors Guild Awards and Writers Guild Awards. The talent included many Academy Award® Nominees and Winners.
Bob Nelson–WGA and Oscar® Nominated Writer of Nebraska
June Squibb- Oscar® Nominated Best Supporting Actress Nebraska
Gennifer Hutchison– WGA Winner of Best Dramatic Series Breaking Bad
Billy Ray– WGA Winner for Best Adapted Screenplay, Oscar Nominee for Best Adapted Screenplay Captain Phillips
Joel H. Cohen– WGA Winner- Writing for Animation- Simpsons
Garry Marshall-2014 WGA Awards-Lifetime Achievement- Creator of Happy Days
Henry Winkler- "Fonzie"
Paris Barclay–President of the DGA
Steve McQueen–DGA and Oscar® Nominated Director, and Best Picture Winner of 12 Years a Slave
Rob Reiner–Director of The Princess Bride and Actor in Wolf of Wall Street
Riza Aziz and Joey McFarland— Oscar® Nominated Producers of Wolf of Wall Street
David Heyman— Oscar® Nominated Producer of Gravity
Alfonso Cuaron–DGA and Oscar® Winner for Best Director Gravity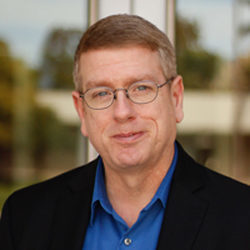 Matthew Ryan, Pollock Theater Director
Matthew Ryan is Director of the Pollock Theater where he pioneered the Pollock Theater Internship, which professionalizes students by developing production skills with hands-on experience. Ryan created and hosts the Script to Screen series, which has welcomed prestigious guests like Oscar® winning screenwriter John Ridley for 12 Years a Slave and Oscar® winning screenwriter Alan Ball for American Beauty.
Matthew Ryan began his career as a video librarian at the legendary Kaufman Astoria Studios. He became Associate Producer for Fox Movietone Newsreels putting together video packages for news stories. As Events Manager at New York University's Cantor Film Center, he produced a series of film programs that included evenings with Martin Scorsese, Tim Robbins and Alec Baldwin. In 2008, he received an MFA in Screenwriting from Loyola Marymount University. His primary writing focus is science fiction and comedy.
UCSB Script to Screen is sponsored by the department of Film and Media Studies, The Carsey-Wolf Center, and The Scott Frank Fund for Screenwriting. It is hosted and executive-produced by the Pollock Theater Director, Matt Ryan, and produced by the Pollock Theater student staff.