Mira Nair in conversation with UCSB students
Wednesday, May 26, 2021 / 6:15 PM - 7:15 PM (PDT)
With Mira Nair (filmmaker)
UCSB students can register to join acclaimed filmmaker Mira Nair (Mississippi Masala, The Namesake, Monsoon Wedding, Queen of Katwe) in a special hour-long, face-to-face Zoom session, moderated by Sameer Pandya (Asian American Studies, UCSB). Please register in advance for this extraordinary opportunity, presented by UCSB Arts & Lectures.
Please note that this registration link is only for the face-to-face student event, which will follow Nair's public Zoom conversation with Pico Iyer. For free student tickets to Nair and Iyer's discussion, please visit this page.
This virtual event will take place via Zoom. The event is free but prior registration is required. Registration will close one hour before the event.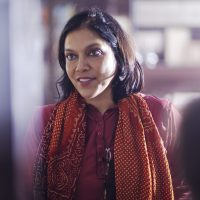 Filmmaker Mira Nair
From her first feature, the Oscar-nominated Salaam Bombay!, to her new six-part series, A Suitable Boy, Mira Nair has established herself as one of the freshest and most fearless directors working today. Raised in India and educated at Harvard, Nair takes us from Uganda to New York City to rural India in her work to give us worlds we've seldom seen before. Her groundbreaking films include Mississippi Masala, The Namesake, Monsoon Wedding and Queen of Katwe and frequently explore issues around identity and displacement. Away from the camera, she has worked to support filmmaking and young directors in both East Africa and South Asia and is known for her love of music, acting and literature.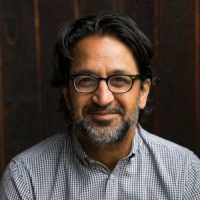 Moderator Sameet Pandya
Sameer Pandya is a fiction writer and an interdisciplinary literary and cultural studies scholar. In both his fiction and scholarship, Pandya is primarily interested in the question of cultural dislocation and racial identity among South Asian Americans.
This event is presented by UCSB Arts & Lectures, in association with the Carsey-Wolf Center.