Death in Venice
Tuesday, April 5, 2022 / 7:00 PM - 10:00 PM (PDT)
Screening Format: Sony digital projection (130 minutes)
With Joan Ramon Resina (Iberian and Latin American Cultures, Stanford)
Luchino Visconti's 1971 adaptation of Death in Venice from the classic novella by German author Thomas Mann alluringly ponders the relationships between art, beauty, obsession, and death. Dirk Bogarde stars as composer Gustav von Aschenbach, who has retreated to Venice in the midst of illness and after a disastrous concert, in order to recharge physically and spiritually. While recovering, he finds himself drawn to an adolescent Polish boy named Tadzio (Björn Andrésen) and develops an obsessive fixation over his beauty. This desire unfolds amidst a city reeling from a cholera epidemic, creating a captivating and evocative friction. Directed in Panavision, filmed in sumptuous Technicolor, and set to the lush music of Gustav Mahler, Visconti's Death in Venice remains one of the most celebrated literary adaptations in cinema.
Joan Ramon Resina (Iberian and Latin American Cultures, Comparative Literature, Stanford University, author of Luchino Visconti: Filmmaker and Philosopher) joined moderator Stephanie Malia Hom (French and Italian, UCSB) for a post-screening discussion of Death in Venice.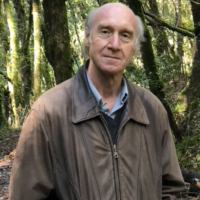 Joan Ramon Resina (Iberian and Latin American Cultures, Stanford)
Joan Ramon Resina is Professor in the Department of Iberian and Latin American Cultures and the Department of Comparative Literature at Stanford University, where he directs the Iberian Studies Program at the Europe Center. He holds a Ph.D. in Comparative Literature from UC Berkeley and a Ph.D. in English from the University of Barcelona. Some of his awards include the Donald Andrews Whittier Fellowship at the Stanford Humanities Center, the Fulbright fellowship, the Alexander-von-Humboldt fellowship, a Wien International Scholarship, a DAAD grant, fellowships at the Simon Dubnow Institute in Leipzig and at the Internationales Kolleg Morphomata in Cologne, and the Serra d'Or prize for literary criticism. He has published one hundred and seventy-five essays in professional journals and collective volumes while contributing regularly to the Catalan press. Between 1998 and 2004 he was general editor of Diacritics. Some of his recent books include Luchino Visconti: Filmmaker and Philosopher (Bloomsbury 2022), Catalunya amb ulls estranyats (Comanegra 2020), and The Ghost in the Constitution: Historical Memory and Denial in Spanish Society (Liverpool UP, 2017). He has also edited twelve volumes, including Cultures of Currencies (Routledge 2022), Iberian Modalities (Liverpool UP, 2013), Inscribed Identities (Routledge, 2019) and Repetition, Recurrence, Returns (Lexington Books, 2019) with Christoph Wulf.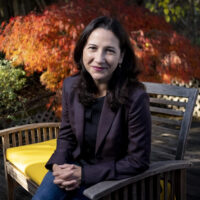 Moderator Stephanie Malia Hom (French and Italian Studies, UCSB)
Stephanie Malia Hom is Assistant Professor of Transnational Italian Studies at the University of California, Santa Barbara. She writes and lectures on modern Italy and the Mediterranean, mobility studies, colonialism and imperialism, migration and detention, and tourism history and practice. She is the author of Empire's Mobius Strip: Historical Echoes in Italy's Crisis of Migration and Detention (Cornell, 2019) and The Beautiful Country: Tourism and the Impossible State of Destination Italy (Toronto, 2015). Her essays and articles have been published in a wide range of venues, including the leading journals in the fields of Italian studies, tourism history, urban studies, and folklore. She has also worked as a journalist in the U.S. and Europe.
This event is sponsored by the Carsey-Wolf Center.
CWC Classics
The CWC Classics program celebrates cinema's rich history, bringing classic films back to the big screen for critical viewing and discussion. These events feature filmmakers, academics, and professionals who can contextualize the production and historical impact of the films. The series occasionally presents classic films in their original 16 or 35 mm formats. CWC Classics events celebrate the history and significance of cinema's enduring legacy.
CWC Global
Media are global by nature; they express culture just as much as they transcend borders. The CWC Global series is dedicated to showcasing media from around the world. This series features screenings and events that place UCSB in conversation with international media makers and global contexts across our deeply connected world.