Borders: The Infiltrators
Thursday, May 6, 2021 / 4:00 PM - 5:00 PM (PDT)
With Cristina Ibarra and Alex Rivera (co-directors)
The Infiltrators is a docu-thriller that tells the true story of a group of young immigrants who are detained by Border Patrol and thrown into a shadowy for-profit detention center—by choice. Marco and Viri are members of the National Immigrant Youth Alliance, a group of radical DREAMers who are on a mission to stop unjust deportations. The best place to stop deportations, they believe, is in detention. However, when Marco and Viri attempt a daring reverse "prison break," things don't go according to plan. By weaving together documentary footage of the real infiltrators with re-enactments of events inside the detention center, The Infiltrators tells a thrilling true story about borders, migrant justice, and activism in a new, genre-defying cinematic language.
Co-director Cristina Ibarra and co-director/co-writer Alex Rivera joined moderator Cristina Venegas (Film and Media Studies, UCSB) for a virtual discussion of this groundbreaking film.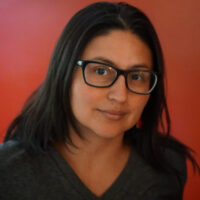 Co-director Cristina Ibarra
Cristina Ibarra is a Sundance award-winning filmmaker whose story-telling practice is rooted in her border-crossing homeland along the Texas-Mexico border. The Infiltrators, currently being distributed by Oscilloscope, won the Audience and the Innovator Award in the NEXT section at the Sundance Film Festival in 2019, among other notable festival awards. Her previous award-winning documentary, Las Marthas, concerns wealthy South Texas border debutantes who honor George Washington in Laredo, Texas; the New York Times calls the film "a striking alternative portrait of border life." It premiered on PBS's Independent Lens in 2014 and is distributed by Women Make Movies. The Last Conquistador, a documentary about the racially conflicted construction of a monument to a conquistador in El Paso, Texas, was broadcast on POV in 2008. USA Today describes it as "heroic." Her award-winning directorial debut, Dirty Laundry: A Homemade Telenovela, was broadcast on PBS in 2001. She is the recipient of fellowships from Soros, Rauschenberg, Rockefeller, NYFA, CPB/PBS, NALIP, Firelight, the Sundance Women's Initiative, and Creative Capital, among others.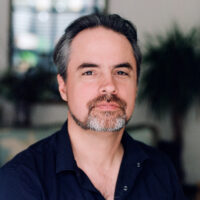 Co-director and co-writer Alex Rivera
Alex Rivera is a filmmaker who has been telling new, urgent, and visually adventurous Latino stories for more than twenty years. His first feature film, Sleep Dealer, won multiple awards at the 2008 Sundance Film Festival and the Berlin International Film Festival. Rivera's second feature, The Infiltrators, won both the Audience Award and the Innovators Award in the NEXT section of the 2019 Sundance Film Festival, Best Documentary Feature at the Blackstar Film Festival, and is currently being developed as a scripted series by Blumhouse Television.  Rivera's work has been supported by the Ford Foundation, the Tribeca Film Institute, the Robert Rauschenberg Foundation, the Open Society Institute, Creative Capital, and many others. Alex studied at Hampshire College, was the Rothschild Lecturer at Harvard University, and is currently a distinguished lecturer of media studies at Queens College.
Moderator Cristina Venegas
Cristina Venegas is Associate Professor of Film and Media Studies where she teaches courses related to history, criticism and theory with an emphasis on Latin American film and media. She is the author of Digital Dilemmas: The State, the Individual and Digital Culture in Cuba (Rutgers, 2010), a Choice Book Award recipient and is co-editor of Digital Activism, Community Media, and Sustainable Communication in Latin America (Palgrave, 2020). Her current book project is titled Julio García Espinosa and the Imperfect Imagination which examines the global legacy of the eponymous Cuban filmmaker's (1926-2016) theory, creative practice and cultural work. She is co-editor of the Media Matters book series for Rutgers University Press. She has curated numerous film programs and served as juror for several international film festivals and film script competitions. In 2004, she co-founded the highly successful Latino CineMedia Festival in Santa Barbara (until 2011) in partnership with community artists and University leaders. Venegas also co-created a highly regarded filmmaking program for Santa Barbara high school students.
This event is sponsored by the Carsey-Wolf Center.
CWC Presents: Borders
Borders are at once physical and imaginary, embedded on the ground, imposed upon populations, and played out across the sea. The Carsey-Wolf Center's spring 2021 public programming series explores borders, borderlands, and frontiers as they are cinematically, politically, technologically, and archivally mediated. The series engages with a range of borders: the US-Mexico border, an ICE detention center in Florida, the aqueous borders across which migrants journey to Europe, and the changeable border that separates India and Bangladesh. The series interrogates different geographical terrains and forms of crossing and detainment in an effort to encourage viewers to embark on an intellectual journey of their own. Through films and media strategies that themselves traverse the boundaries between narrative and documentary, this series explores the messy, evolutionary character of all borders, approaching them as places—both embodied and discursive—where new social relations are worked out, and where emerging struggles become legible.
CWC Docs
The Carsey-Wolf Center is committed to screening documentaries from across the world that engage with contemporary and historical issues, especially regarding social justice and environmental concerns. Documentaries allow filmmakers to address pressing issues and frame the critical debates of our time.
CWC Global
Media are global by nature; they express culture just as much as they transcend borders. The CWC Global series is dedicated to showcasing media from around the world. This series features screenings and events that place UCSB in conversation with international media makers and global contexts across our deeply connected world.