Two films from Caochangdi Workstation
Saturday, November 9, 2019 / 2:00 PM - 5:45 PM (PST)
Screening Format: High-Resolution Quicktime (159 Minutes)
With Wu Wenguang (Director) & Zhang Mengqi (Director)
Sphinx in 47KM (2018) and Autobiography II: Struggles (2019)

In 2010, pioneering Chinese filmmaker Wu Wenguang founded the Memory Project. Housed in the Caochangdi Workstation in an art district on the outskirts of Beijing, the project's purpose is to teach documentary production skills to aspiring amateur filmmakers, who then travel to their familial villages to collect oral histories about some of the most tumultuous periods of the twentieth century, including the Great Famine and Cultural Revolution. To date, the Memory Project has collected over a thousand interviews and produced fifty-six feature-length documentaries.
The Carsey-Wolf Center is delighted to welcome Wu Wenguang and his collaborators back to UCSB for a screening of two Caochangdi Workstation works: Zhang Menqi's Sphinx in 47KM (2018) and Wu Wenguang's Autobiography II: Struggles (2019).  Sphinx in 47KM explores the relationship between painful memory and hopeful imaginations. Deploying a series of stunningly framed long takes, the film cuts between a mother recounting the harrowing story of her adult son's death and a young girl who expresses her view of the future by painting a mural on a village wall. Autobiography II: Struggles raises questions about belonging, identity, and social history. The film focuses on Wu's mother's past, and completes a duology that Wu began with his 2016 film Investigating My Father, which previously screened at the Pollock Theater.
Director and Memory Project founder Wu Wenguang and director Zhang Mengqi joined moderator Wesley Jacks for a post-screening discussion.
This event is free but a reservation is recommended in order to guarantee a seat.
Tickets will be released on Friday, October 18 at 11:00 AM.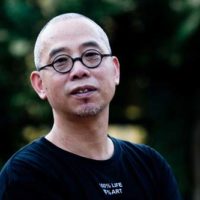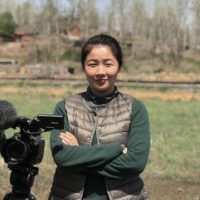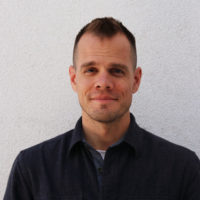 Moderator Wesley Jacks
Wesley Jacks is the Assistant Director of the Carsey-Wolf Center. He earned his PhD in Film and Media Studies from UC Santa Barbara in 2019. His research focuses on the fields of Chinese film history and media industries studies. He has taught courses at UCSB, China Agricultural University, and Minzu University of China and has given presentations at Peking University, Nanyang Technological University, Warner Brothers Studios, and the Society for Cinema and Media Studies.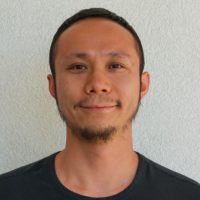 Translator Xiuhe Zhang
Xiuhe Zhang is currently pursuing his PhD in Film and Media Studies at the University of California, Santa Barbara. Born and raised in Northeast China, Xiuhe received his BA in Television Photography from Communication University of China, and an MFA in Cinematography from the University of Miami. Before coming to UCSB, he graduated from San Francisco State University with an MA in Cinema Studies. His current research project explores mainland Chinese (self-)mediations of sex workers and the sexual economy, particularly through historiographic and media anthropological lenses.
 This event is co-sponsored by the Carsey-Wolf Center, the Department of East Asian Languages and Cultural Studies,  and the MultiCultural Center.