Water & Power: A California Heist
Thursday, July 13, 2017 / 7:00 PM - 9:00 PM (PDT)
Screening Format: Sony 4K Digital Projection (80 Minutes)
With Lynne Kirby (Executive Producer)
Emmy award-winning director Marina Zenovich's Water & Power: A California Heist (2017) unfolds like a real-life version of the 1974 film noir Chinatown. This National Geographic documentary film uncovers the ruthless exploits of California's notorious water barons, who profit off the state's resources while everyday citizens endure a debilitating water crisis. Water & Power peels back the layers of California's history of water manipulations and examines pivotal events that now jeopardize the state's groundwater reserves. These machinations threaten the future of the state's fertile farmlands, which provide nearly half the country's fruits, nuts, and vegetables. Through candid interviews with award-winning journalists, local citizens, activists, state officials, environmental attorneys, farmers, investors, scientists and developers, the film shines a light on one of the most urgent crises of our time: the privatization of a dwindling natural resource that is essential to our survival as a species.
We were joined for a post-screening Q&A with Executive Producer Lynne Kirby, moderated by Constance Penley (Film and Media Studies, UCSB).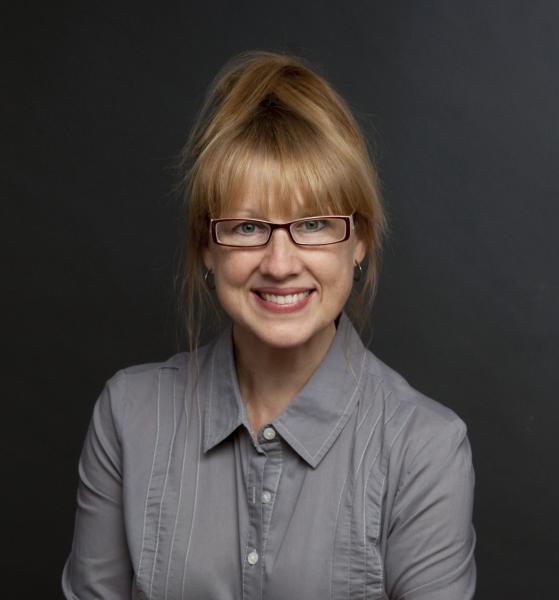 Executive Producer Lynne Kirby
Lynne Kirby is a seasoned producer and award-winning network executive working primarily with Nutopia Productions. Recent series include National Geographic's Parched: The Water Wars (Jigsaw), CNN's Finding Jesus: Faith, Fact, Forgery (Nutopia), Epix's The 4%: Film's Gender Problem (Jigsaw), and HLN's Beyond A Reasonable Doubt (Nutopia). From 2011–2015, Kirby ran the US arm of Canadian production company Paperny Entertainment, where she developed and produced a range of non-fiction programs for Travel, OWN, CNN and HGTV. Kirby previously served as a programming executive at Court TV, Sundance Channel, and Discovery. As Senior VP of Original Programming at Sundance, she oversaw the Emmy-nominated, Peabody Award-winning Brick City, the IDA-winning Sin City Law, Spectacle: Elvis Costello Presents, Iconoclasts, and numerous other award-winning productions. As head of Development at Court TV, Kirby was responsible for the first crime follow-doc series Brooklyn North Homicide, as well as many other investigative series. She brought prestige to the network with independent filmmakers like Alex Gibney, Josh Zeman, Scott Macaulay, Beth B, Joe Berlinger, Brett Morgen and Nanette Burstein, and David Van Taylor who produced the DuPont Award-winning Ghosts of Attica (directed by Brad Lichtenstein). Kirby holds a Ph.D. in Film and Television from UCLA.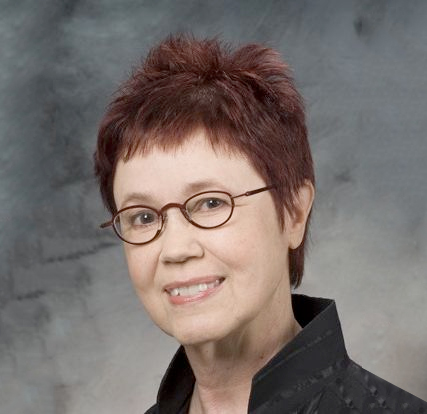 Moderator Constance Penley
Constance Penley is Professor of Film & Media Studies and Founding Director and Co-Director Emeritus of the Carsey-Wolf Center at the University of California, Santa Barbara. She received her Ph.D. from the University of California, Berkeley, and studied at the Ecole des Hautes Etudes en Sciences Sociales. Her major areas of research interest are film history and theory, feminist theory, cultural studies, contemporary art, and science and technology studies. She is a founding editor of Camera Obscura: Feminism, Media, Cultural Studies and editor or co-editor of the influential collections Feminism and Film Theory, Male Trouble, Technoculture, The Visible Woman: Imaging Technologies, Science and Gender, and The Feminist Porn Book: The Politics of Producing Pleasure (with Tristan Taormino, Mireille Miller-Young, and Celine Parreñas Shimizu). Her books include The Future of an Illusion: Film, Feminism, and Psychoanalysis, NASA/TREK: Popular Science and Sex in America, and the forthcoming Teaching Pornography. She is co-producer of Porn 101 with Katie Morgan for HBO Documentaries. Her collaborative art projects are "MELROSE SPACE: Primetime Art by the GALA Committee" and "Biospheria: An Environmental Opera," on which she was co-librettist. Penley is a recipient of the MacArthur Foundation Digital Media and Learning Award and the Kenneth Burke Society Prize in Rhetorical Criticism.

 The event is sponsored by the Carsey-Wolf Center and the UCSB Summer Sessions Cultural & Enrichment Program.
CWC Docs
The Carsey-Wolf Center is committed to screening documentaries from across the world that engage with contemporary and historical issues, especially regarding social justice and environmental concerns. Documentaries allow filmmakers to address pressing issues and frame the critical debates of our time.