Big Screen: Wakanda Forever and Indigenous Worldbuilding
Tuesday, January 24, 2023 / 7:00 PM - 10:20 PM (PST)
Screening Format: Sony 4K digital projection (161 minutes)
With Gerardo Aldana, Giovanni Batz, and Daina Sanchez (Chicana and Chicano Studies, UCSB)
Director: Ryan Coogler


Starring: Letitia Wright, Lupita Nyong'o, Angela Bassett, Tenoch Huerta Mejía
Black Panther: Wakanda Forever (2022) introduces a new element into the Marvel Cinematic Universe: the undersea nation of Talokan, whose people are descended from an ancient Mayan community. Protected and guided by the powerful mutant Namor (Tenoch Huerta Mejía), the Talokanil have been forced to defend their sovereignty after invaders have tried to extract vibranium located in their homelands. As the Wakandans are consumed with mourning the death of T'Challa, their king, Namor arrives to alert them to a threat facing both of their nations.
Professor Gerardo Aldana of UCSB's Department of Chicana and Chicano Studies served as a consultant on the film's representation of Mesoamerican cultures and played the role of UN assembly chairperson in the film. In a special post-screening discussion, Aldana joined Professors Giovanni Batz and Daina Sanchez, also of the Department of Chicana and Chicano Studies, for a discussion of the process of Indigenous worldbuilding and the politics of representation. The discussion will be moderated by Professor Cristina Venegas (Film and Media Studies, UCSB).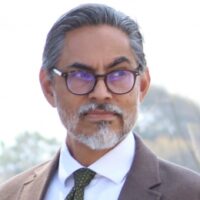 Gerardo Aldana (Chicana and Chicano Studies, UCSB)
Gerardo Aldana is professor of Chicana and Chicano Studies at UC Santa Barbara. He is the author of Calculating Brilliance: An Intellectual History of Mayan Astronomy at Chich'en Itza (University of Arizona Press, 2022), and The Apotheosis of Janaab Pakal: Science, History and Religion at Classic Maya Palenque (University Press of Colorado, 2010), among other books and articles. Professor Aldana's academic intervention has been to introduce a history-of-science-based approach to the study of Ancient Mayan astronomy. Following methods developed to study modern and ancient sciences, he investigates astronomical records relative to their historical, political, religious, and economic contexts in addition to reconstructing their internal logic and quantitative utility.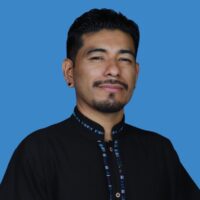 Giovanni Batz (Chicana and Chicano Studies, UCSB)
Dr. Giovanni Batz is currently an Assistant Professor in the Department of Chicana and Chicano Studies at the University of California, Santa Barbara. He was a 2020-2022 President's Postdoctoral Fellow in the Department of Native American Studies at the University of California, Davis and a 2018-2019 Anne Ray Fellow at the School for Advanced Research in Santa Fe, New Mexico. Batz's publications have focused on human and Indigenous rights, extractivist industries, Guatemalan history, and U.S. foreign policy in Central America.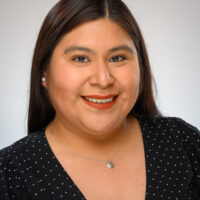 Daina Sanchez (Chicana and Chicano Studies, UCSB)
Dr. Daina Sanchez is an Assistant Professor of Chicana and Chicano Studies at the University of California, Santa Barbara. She received her Ph.D. in anthropology from the University of California, Irvine. She was previously the Mellon-Sawyer Postdoctoral Research Associate at the Center for Latin American and Caribbean Studies at Brown University and a Ford Foundation Postdoctoral Fellow in the Native American and Indigenous Studies Program at the University of Texas at Austin. Her research interests include transnational migration, identity and community formation, and immigrant adaptation and assimilation among the children of immigrants. Her research examines how Indigenous Oaxacan youth form and negotiate their ethnic, community, and national identities away from their ancestral homelands.
Moderator Cristina Venegas (Film and Media Studies, UCSB)
Cristina Venegas is Associate Professor of Film and Media Studies where she teaches courses related to history, criticism and theory with an emphasis on Latin American film and media. She is the author of Digital Dilemmas: The State, the Individual and Digital Culture in Cuba (Rutgers, 2010), a Choice Book Award recipient and is co-editor of Digital Activism, Community Media, and Sustainable Communication in Latin America (Palgrave, 2020). Her current book project is titled Julio García Espinosa and the Imperfect Imagination which examines the global legacy of the eponymous Cuban filmmaker's (1926-2016) theory, creative practice and cultural work. She is co-editor of the Media Matters book series for Rutgers University Press.
This event is sponsored by the Carsey-Wolf Center.
CWC Presents: Big Screen
The movie theater has always been a space of wonder and anxiety. Since the inception of the cinema, audiences have enjoyed the collective experience of viewing a film on the big screen, but fears of contagion and disease have undercut that pleasure since the cinema's earliest years. In our current moment, closures of international festivals and competition with streaming platforms have significantly altered the film industry. The Carsey-Wolf Center's "Big Screen" series at the Pollock Theater will explore this tension as we welcome cinemagoers back to the theater. The series will spotlight films made to be seen on the big screen, including works that are almost never seen in North America (Satyajit Ray), as well as classical Hollywood films (featuring Bette Davis) and early slapstick comedy (Buster Keaton and more). This series will recall those early cinemagoers who first marveled at early moving pictures or new technologies like Cinerama and CinemaScope, and invite conversations with scholars and filmmakers about their varied, personal, and unexpected experiences with the big screen.