Short Films from the Viet Film Fest: Diaspora, Family, Memory
Thursday, April 11, 2019 / 7:00 PM - 9:15 PM (PDT)
Screening Format: Quicktime (55 Minutes)
With Kady Le, Lan Nguyen, & Quyên Nguyen-Le (Directors)
Presented in conjunction with UCSB Reads 2019, this program of six shorts by filmmakers from the Vietnamese diaspora includes documentary, narrative, and experimental films. Like this year's UCSB Reads text The Best We Could Do, these short films take up questions of Vietnamese heritage, family, and memory. This selection of films was curated in cooperation with the Viet Film Fest. Filmmakers Kady Le, Lan Nguyen, and Quyên Nguyen-Le joined moderator erin Khuê Ninh (Asian American Studies, UCSB) for a post-screening discussion.
Films to be screened:
"Like Mother, Like Daughter," directed by Kady Le (USA)
"Bị Kẹt," directed by Lan Nguyen (USA)
"Easter," directed by Chih Chieh Wu (Czech Republic)
"Nước (Water/Homeland)," directed by Quyên Nguyen-Le (USA)
"Spring Leaves," directed by Stéphane Ly-Cuong (France)
"Every Grain of Rice," directed by Carol Nguyen (Canada)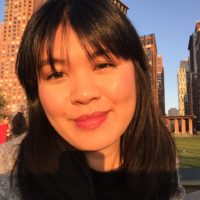 Director Kady Le
Kady Le ("Like Mother, Like Daughter") is a screenwriter and film director based in Los Angeles. Hailing from the Bay Area, she grew up as the daughter of Vietnamese refugees in the Little Saigon neighborhood of San Jose. She is the recipient of the Dustin Lance Black Award for Diversity and Inclusion and the Peter Stark Memorial Scholarship. In addition to her own work, her credits include Assistant to the Showrunner on Nice (created by Naomi Ko and directed by Andrew Ahn), which recently premiered at Tribeca Film Festival. She is a recent B.A. graduate in Screenwriting from UCLA Film School.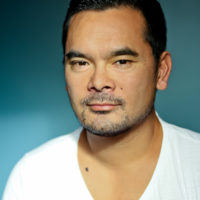 Director Stéphane Ly-Cuong
Stéphane Ly-Cuong ("Spring Leaves") studied film at the University of Paris VIII, Brooklyn College, and Fémis.  He has written and directed several short films, including Paradisco and Spring Leaves. He has also written and/or directed musical shows, among them Lemon Twist, The Last Five Years, and 24 Hours in The Life of A Woman.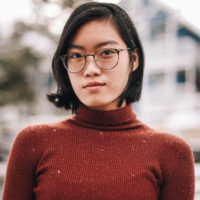 Director Carol Nguyen
Carol Nguyen ("Every Grain of Rice") is a 20-year-old Vietnamese-Canadian filmmaker based in Montreal. Carol's films often explore the subjects of cultural identity and family. Carol has directed 8 short films and has screened them in over 80 festivals around the globe. In 2017, she was named an ambassador for TIFF's Share Her Journey campaign, where she strived to empower diverse voices and women through her own stories and personal experiences in the film industry. In 2018, she was selected as a Sundance Ignite Fellow and an Adobe Creativity Scholar. Today, Carol is continuing her passion for filmmaking at Concordia University.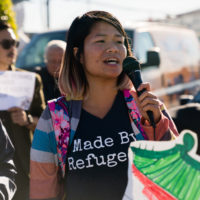 Director Lan Nguyen
Lan Nguyen ("Bị Kẹt") grew up in Long Beach, California as the daughter of Vietnamese refugees. She studied journalism and education at Northwestern University, and is currently pursuing an MA in Asian American Studies at UCLA. She is a lecturer with California State University of Long Beach, where she teaches ethnic studies to high school students. Lan is active in community organizing with VietUnity-SoCal and utilizes filmmaking as a medium for social change.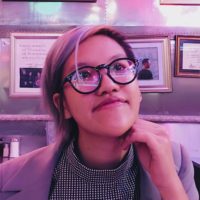 Director Quyên Nguyen-Le
Quyên Nguyen-Le ("Nước (Water/Homeland)") is a queer and gender non-conforming Vietnamese American filmmaker, whose work explores the intersections of queerness, memory, and cultural identity. After a brief time at the USC School of Cinematic Arts, Quyên instead completed degrees in Comparative Literature and Philosophy/Politics/Law at USC; then moved to Santiago de Chile to study Spanish with an emphasis in politics. "Nước" ("Water/Homeland") was created with support from Visual Communications' Armed-with-a-Camera Fellowship. Currently, Quyên is participating in the National Minority Consortia's Documentary Fellowship with the Center for Asian American Media (CAAM).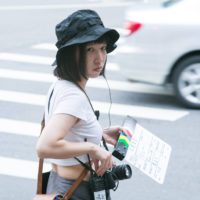 Director Chih Chieh Wu
Born in Taiwan, Chih Chieh Wu ("Easter") majored in literature and fashion design in university. After graduation, she started to work in film industry and decided to make her own films. She currently is a master student in London Film School.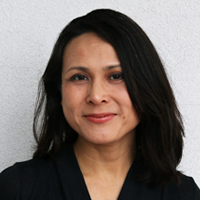 Moderator erin Khuê Ninh
erin Khuê Ninh is associate professor in the department of Asian American Studies. She is the author of a book on intergenerational conflict in Asian immigrant families, entitled Ingratitude: The Debt-Bound Daughter in Asian American Literature (2011), which explores the costs of so-called Tiger parenting. In the spring she'll be teaching a workshop on academic writing and an upper-division course on dating in rape culture. She will offer a course on Vietnamese American experience in Fall 2019.
This event is sponsored by the Carsey-Wolf Center, the UCSB Library, the Department of Asian American Studies, and the Vietnamese American Arts & Letters Association.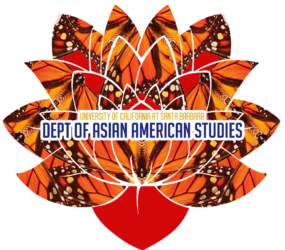 CWC Docs
The Carsey-Wolf Center is committed to screening documentaries from across the world that engage with contemporary and historical issues, especially regarding social justice and environmental concerns. Documentaries allow filmmakers to address pressing issues and frame the critical debates of our time.
CWC Global
Media are global by nature; they express culture just as much as they transcend borders. The CWC Global series is dedicated to showcasing media from around the world. This series features screenings and events that place UCSB in conversation with international media makers and global contexts across our deeply connected world.