Trans Media: Raising Zoey
Thursday, May 4, 2017 / 7:00 PM - 9:00 PM (PDT)
Screening Format: Sony 4K Digital Projection (54 minutes)
With Dante Alencastre (Director)
Documentary Subject: Zoey Luna

Documentary Raising Zoey (2016) offers a vibrant and inspiring portrait of family, following thirteen-year-old Zoey, her mother Ofelia and sister Letty as they navigate Zoey's transition, legal battles against discrimination in Zoey's public school, and the joys and complexities of adolescence. A powerful demonstration of how resilience, community, and love can be marshaled against prejudice and entrenched ignorance, the film addresses both the enormous accomplishments Zoey, Ofelia, and Letty have made together, and their hopes—together and individually—for the future.
The screening was followed by a Q&A with Director Dante Alencastre, moderated by Abigaíl Salazar of the UCSB Resource Center for Sexual and Gender Diversity (RCSGD).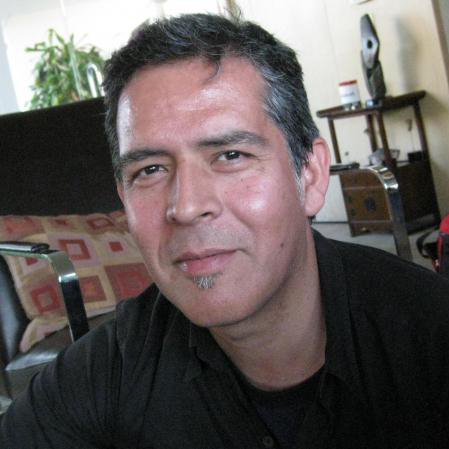 Director Dante Alencastre
Dante Alencastre is an award-winning documentary filmmaker and LGBT community activist, based in West Hollywood. His filmmaking and work on the boards of Los Angeles LGBT arts organizations, political and community groups, is focused particularly on the overlapping Latino/a, Transgender and Gender non-conforming sub-tribes within the community. Dante found his personal calling documenting the lives of LGBT individuals and communities during a trip back to his native Peru, resulting in the 2007 award-winning film En El Fuego (In the Fire) (LA Outfest Audience Award). Returning to document the successes of this Peruvian group of trans activists five years later, he directed the film El Fuego Dentro (The Fire Inside). Focusing on the personal and professional life of a transgender activist and leader, Dante's documentary Transvisible: Bamby Salcedo's Story premiered at 2013's Outfest and toured nationwide.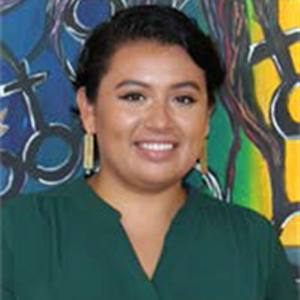 Moderator Abigaíl Salazar
Abigaíl Salazar is the Program Coordinator of the UCSB Resource Center for Sexual and Gender Diversity (RCSGD). As a staff member at the RCSGD, Abigaíl has managed the Center's volunteer program, and she took an important role in developing the first UndocuQueer Safe Zone Training, which the RCSGD held in partnership with Undocumented Student Services. Born and raised in Inglewood, California to immigrant parents, Abigaíl knew that her life's work would be dedicated to serving her communities. As a queer Latina student at UCSB, Abigaíl was involved in a number of different student organizations including IDEAS (an undocumented student group) and La Familia de Colores (a Chicanx/Latinx queer and trans collective). In 2015, Abigaíl helped organize the IDEAS outreach conference focused on undocumented youth and families. Working with La Familia de Colores, Abigaíl coordinated several annual events, including "Selenafest," "Queer Posada," and "Trans Day of Remembrance," in order to increase the visibility of queer and trans identities and experiences within the Chicanx/Latinx community.
The event is sponsored by the Carsey-Wolf Center and the UCSB Resource Center for Sexual and Gender Diversity (RCSGD).
Trans Media
While transgender issues have been represented on film for at least a decade, recent media work more fully engages the views and creative labor of transgender and gender-variant people.  "Trans Media" at the Pollock Theater will showcase contemporary media work in television, narrative filmmaking, and critical documentary in an effort to explore the relationship between sexual orientation and gender identity outside of a rigid binary view of the world.
CWC Docs
The Carsey-Wolf Center is committed to screening documentaries from across the world that engage with contemporary and historical issues, especially regarding social justice and environmental concerns. Documentaries allow filmmakers to address pressing issues and frame the critical debates of our time.