The Wanted 18
Tuesday, April 26, 2016 / 7:00 PM (PDT)
Screening Format: Blu-Ray (75 Minutes)
With Amer Shomali (Director)
In The Wanted 18 (2014), Directors Amer Shomali and Paul Cowan bring to life a remarkable story of nonviolent resistance during the First Palestinian Intifada. It's 1987 and the Israeli army is in hot pursuit of eighteen dairy cows in the town of Beit Sahour in the Occupied Palestinian Territories. The cows are declared a threat to Israel's national security after a group of Palestinians begin producing milk for the town's residents. These newly minted dairy farmers have to learn the most basic skills—even just how to milk the cows! But they are determined to be a model of self-reliance and provide their community with alternatives to replace Israeli goods. The Israeli soldiers find themselves in a game of cat-and-mouse as residents of the town work together to shuttle the cows from barn to barn. The fugitive cows of Beit Sahour become legendary and the "intifada milk," often distributed under cover of night, is a part of residents' daily diet. Humorous and thought-provoking, The Wanted 18 shows the power of mass mobilization and nonviolent resistance to the Israeli occupation during the First Intifada – an era too-often simplistically depicted with stone-throwing Palestinian youth facing armed soldiers. This is a poignant film about nation-building from the bottom up, by the people not the politicians.
We were joined for a post-screening skype interview with Director Amer Shomali led by Professor of History Sherene Seikaly and Professor of Film and Media Studies Laila Shereen Sakr.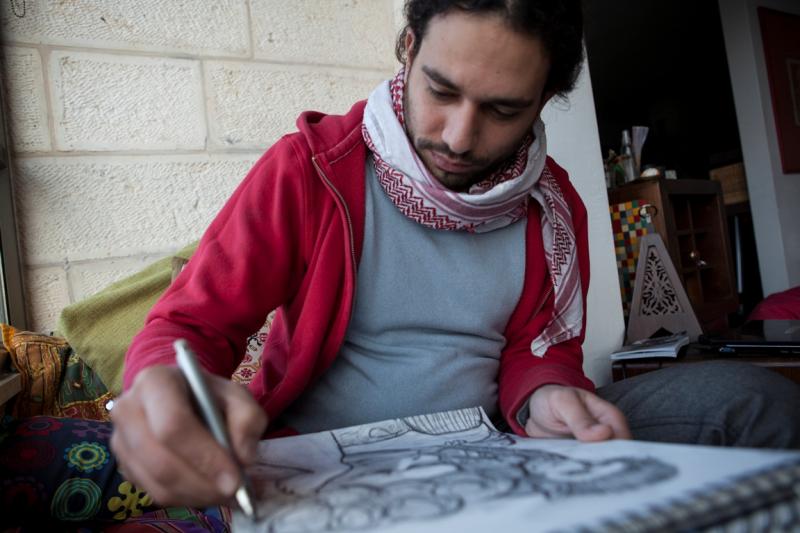 Director Amer Shomali
Amer Shomali is a Palestinian artist and has worked as a multimedia designer at Birzeit University and ZAN Studio in Ramallah, Palestine. He uses art and technology to design posters, political cartoons and short animation to support local and international political campaigns and open local social debates. He now lives in England, pursuing his MA studies in animation at the arts institute at Bournemouth.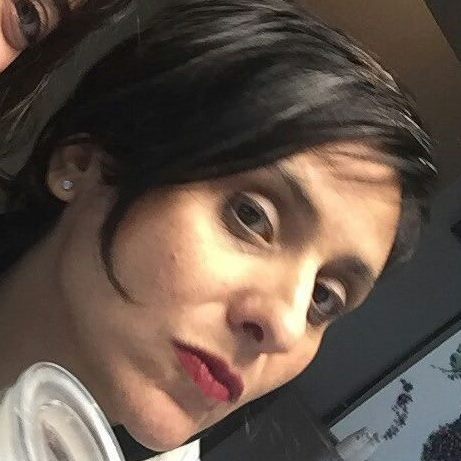 Co-Moderator Laila Shereen Sakr
Laila Shereen Sakr is Assistant Professor of Film and Media Studies at UC Santa Barbara. Her creative and scholarly works use digital logic and technique to map global participation in virtual worlds and networked publics. She is the creator of R-Shief media system for archiving and analyzing social media content, and the cyborg representation of VJ Um Amel. She has shown in solo and group exhibitions and performances at galleries and museums across the Americas, Europe, and the Middle East, and has published extensively. Prof. Sakr is a leading voice in the open source movement, in particular for Arabic localization. She is a co-editor for the open access journal: Media Theory, and also co-editor for After.Video (a paperback book and video stored on a Raspberry Pi computer packaged in a VHS case) published by Open Humanities Press.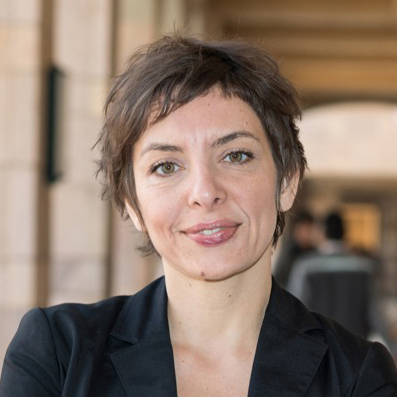 Co-Moderator Sherene Seikaly
Sherene Seikaly is Assistant Professor of History at the University of California, Santa Barbara. She is the editor of the Arab Studies Journal, co-founder and co-editor of Jadaliyya e-zine, and an editor of Journal of Palestine Studies. Seikaly's Men of Capital in Times of Scarcity: Economy in Palestine (Stanford University Press, 2016) explores how Palestinian capitalists and British colonial officials used economy to shape territory, nationalism, the home, and the body. She has published in academic journals such as International Journal of Middle East Studies and Journal of Middle East Women's Studies as well as in online venues including Jadaliyya, Mada Masr, and 7iber.
This event is sponsored by the Carsey-Wolf Center and the Department of Film & Media Studies.
CWC Docs
The Carsey-Wolf Center is committed to screening documentaries from across the world that engage with contemporary and historical issues, especially regarding social justice and environmental concerns. Documentaries allow filmmakers to address pressing issues and frame the critical debates of our time.
CWC Global
Media are global by nature; they express culture just as much as they transcend borders. The CWC Global series is dedicated to showcasing media from around the world. This series features screenings and events that place UCSB in conversation with international media makers and global contexts across our deeply connected world.