The Look of Silence
Thursday, November 12, 2015 / 7:00 PM (PST)
Screening Format: Quicktime Movie (103 Minutes)
With Bhaskar Sarkar (Film and Media, UCSB) & Janet Walker (Film and Media, UCSB)
Director: Joshua Oppenheimer

Heralded as a groundbreaking documentary work on trauma, The Look of Silence (2014) is the companion piece to director Joshua Oppenheimer's Oscar®-nominated documentary The Act of Killing about the 1965 Indonesian genocide. Described by Oppenheimer as "a poem about a silence born of terror," this film follows optometrist Adi as he confronts his brother's murderers during an eye exam, and asks the killers—still in power—to accept responsibility for their crime.
The Look of Silence was followed by a conversation led by Professors Bhaskar Sarkar and Janet Walker of the UCSB Department of Film and Media Studies, co-editors of Documentary Testimonies: Global Archives of Suffering (Routledge, 2010).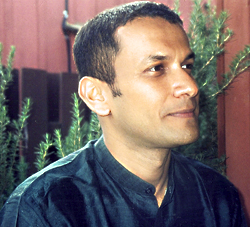 Professor Bhaskar Sarkar
Bhaskar Sarkar is a professor at the UCSB Department of Film and Media Studies. His primary research interests include risk and speculative media; post-colonial media theory; political economy of global media; and history and memory. Sarkar is the author of Mourning the Nation: Indian Cinema in the Wake of Partition (Duke University Press, 2009), a critical exploration of the cinematic traces of a particular historical trauma. He is coeditor of Documentary Testimonies: Global Archives of Suffering (Routledge, 2009), and a special issue of BioScope: South Asian Screen Studies on "Indian Documentary Studies." He has published essays on philosophies of visuality, transnational media, cineplasticity, and Indian and Chinese popular cinemas in journals such as Quarterly Review of Film and Video, Rethinking History: Theory and Practice, Cultural Dynamics, Framework, and New Review of Film and Television Studies. At present, he is completing a monograph titled Cosmoplastics: Bollywood's Global Gesture, and a co-edited collection of essays, Asian Video Cultures: In the Penumbra of the Global(Duke University Press, forthcoming).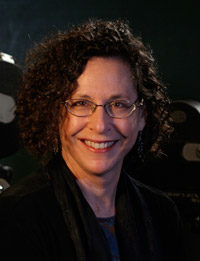 Professor Janet Walker
Janet Walker is a professor of Film and Media Studies and co-convener of the Environmental Media Initiative Research Group of the Carsey-Wolf Center. She is author or editor of books including TRAUMA CINEMA:  DOCUMENTING INCEST AND THE HOLOCAUST (2005) and DOCUMENTARY TESTIMONIES:  GLOBAL ARCHIVES OF SUFFERING (co-edited with Bhaskar Sarkar, 2010).  Recently Walker participated in the workshop "Moving Environments: Affect, Emotion, and Ecocinema" held at the Rachel Carson Center for Environment and Society in Munich, Germany.  Her essay, "Moving to Higher Ground? Documentary and Scientific (Audio)visualization of Sea-level Rise" is forthcoming in The Blackwell Companion to Contemporary Documentary Film and her current book project is a consideration of documentary film in relation to geospatial studies.
This event is sponsored by the Carsey-Wolf Center and the Department of Film & Media Studies.
CWC Docs
The Carsey-Wolf Center is committed to screening documentaries from across the world that engage with contemporary and historical issues, especially regarding social justice and environmental concerns. Documentaries allow filmmakers to address pressing issues and frame the critical debates of our time.
CWC Global
Media are global by nature; they express culture just as much as they transcend borders. The CWC Global series is dedicated to showcasing media from around the world. This series features screenings and events that place UCSB in conversation with international media makers and global contexts across our deeply connected world.