The First Rainbow Coalition
Tuesday, February 21, 2023 / 7:00 PM - 9:00 PM (PST)
Screening Format: Sony 4K digital projection (56 min)
With Ray Santisteban (director/producer)
In 1969, the Chicago Black Panther Party began to form alliances across lines of race and ethnicity with other community-based movements in the city, including the Latino Young Lords Organization and the southern whites of the Young Patriots organization. Banding together in one of the most segregated cities in postwar America to collectively confront issues such as police brutality and substandard housing, they called themselves the Rainbow Coalition. But by 1973, the Coalition had collapsed under the weight of relentless harassment by local and federal law enforcement. Although short-lived, it had an outsized impact: breaking down barriers between communities, the movement created a permanent shift in Chicago politics and an organizing model for future activists and politicians across the nation. Told through rare archival footage and interviews with former Coalition members, filmmaker Ray Santisteban's The First Rainbow Coalition took more than a decade to complete and depicts the story of a powerful movement and the enduring legacy it left behind.
Director/producer Ray Santisteban joined moderator Ben Olguín (English, UCSB) for a post-screening discussion of The First Rainbow Coalition.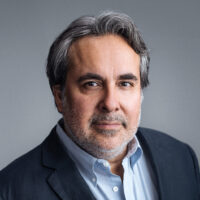 Director Ray Santisteban
Ray Santisteban has worked for the past twenty-six years as a documentary filmmaker, teacher, and film curator. His work consistently gravitates toward political subjects and artist profiles, addressing the themes of justice, memory, and political transformation. A graduate of NYU's film and TV production program, he has explored a variety of subjects including New York Black Panther leader Dhoruba Bin Wahad in Passin' It On (co-producer), the roots of Puerto Rican poetry in Nuyorican Poets Cafe (director, producer, editor), and Chicano poetry in Voices From Texas (director, producer). He was Senior Producer of Visiones: Latino Art and Culture in the U.S., a three-hour PBS series nationally broadcast in October of 2004. Awards garnered include a 1992 Student Academy Award (information division), a 1996 "Ideas In Action" Award from the National Tele-Media Alliance, a 1996 "Faculty of the Year" Award from the Chicano Studies Program, UW Madison, a 2016 San Antonio Artists Foundation Filmmaker Award, and a 2016 Tobin Award for Artistic Excellence. Since 1998, he has been based in San Antonio, Texas.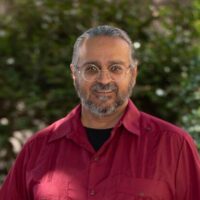 Moderator Ben Olguin
Ben Olguín is the Robert and Liisa Erickson Presidential Chair in English, and the Director of the Global Latinidades Project, in the English Department at the University of California, Santa Barbara. He received his Ph.D. from Stanford University, and has held Ford Postdoctoral and National Endowment for the Humanities Faculty Research Fellowships. Olguín's interdisciplinary areas of expertise include Chicanx and Latinx Literary and Cultural Studies, Critical Race and Ethnic Studies, American and Latin American Studies, Postcolonial Studies, Speculative literature and film, Human Rights theory and praxis, Marxist and materialist theories, Medical Humanities, and Creative Writing.
This event is sponsored by the Carsey-Wolf Center and the Global Latinidades Project.

CWC Docs
The Carsey-Wolf Center is committed to screening documentaries from across the world that engage with contemporary and historical issues, especially regarding social justice and environmental concerns. Documentaries allow filmmakers to address pressing issues and frame the critical debates of our time.