Thank You For Playing
Tuesday, March 7, 2017 / 7:00 PM - 9:00 PM (PST)
Screening Format: DVD (80 Minutes)
With David Osit (Director)
When Ryan Green, a video game programmer, learns that his young son Joel has cancer, he and his wife begin documenting their emotional journey in the form of an unusually beautiful and poetic video game. Thank You For Playing (2015) follows Ryan and his family over two years through the creation of "That Dragon, Cancer" as it evolves from a cathartic exercise into a critically acclaimed work of art that sets the gaming industry abuzz. Lauded as "unimaginably intimate" by The New Yorker and "profoundly moving" by Indiewire, Thank You For Playing is a testament to the resilience of the human spirit and the ability of art and technology to document profound experiences in the modern age.
Director David Osit joined Alenda Chang (Film and Media Studies, UCSB) for a post-screening discussion.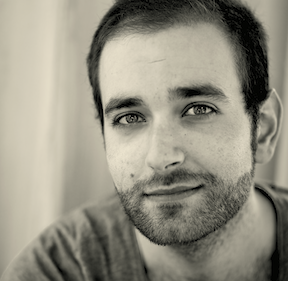 Director David Osit
David Osit is a documentary film director, editor and composer. His work has appeared on HBO, NBC, PBS, TLC, Al-Jazeera America, Channel4 and Arte. David's first feature documentary film was Building Babel (2012); he produced, directed, shot and edited the film, and composed its score.  Building Babel was a recipient of ITVS Open Call funding; it was broadcast as the series premiere of PBS America Reframed in 2013, and played at film festivals worldwide, including True/False and DocNYC. David was co-producer and composer for Where Heaven Meets Hell (IDFA, Hot Docs), which broadcast on PBS Global Voices in 2013. David was also the editor of Live From New York!, the opening night film of the 2015 Tribeca Film Festival, which broadcast nationwide on NBC in Fall 2015. He received his bachelor's degree at the Center for Middle Eastern and North African Studies at the University of Michigan, and studied Refugee Law at the American University of Cairo. David is a recipient of the Anthony Rhodes Vice Presidential Scholarship and received his MFA in Social Documentary Film from the School of Visual Arts in New York.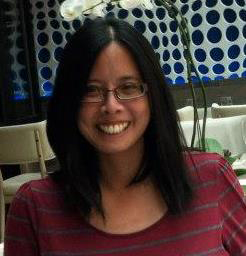 Moderator Alenda Y. Chang
Alenda Y. Chang is an Assistant Professor of Film and Media Studies at UC Santa Barbara. With a multidisciplinary background in biology, literature, and film, she specializes in merging ecocritical theory with the analysis of contemporary media. Her writing has recently been featured in Ant Spider Bee, Interdisciplinary Studies in Literature and Environment, and Qui Parle, and her current book project develops ecological frameworks for understanding and designing digital games. She also maintains the Growing Games blog as a resource for researchers in game and ecomedia studies and the environmental humanities.
This event is sponsored by the Carsey-Wolf Center and the Department of Film & Media Studies.
CWC Docs
The Carsey-Wolf Center is committed to screening documentaries from across the world that engage with contemporary and historical issues, especially regarding social justice and environmental concerns. Documentaries allow filmmakers to address pressing issues and frame the critical debates of our time.