CWC Docs: Stonebreakers
Tuesday, December 5, 2023 / 7:00 PM - 9:00 PM (PST)
Screening Format: 4K Digital Projection (70 minutes)
With Valerio Ciriaci (filmmaker) and Isaak Liptzin (producer/cinematographer)
Stonebreakers chronicles the heated conflicts that emerged around public monuments and the politics of memorialization both in the wake of the death of George Floyd, and in the context of the 2020 presidential campaign. As statues of Christopher Columbus, Confederate generals, and Founding Fathers fall from their pedestals, the nation's triumphalist myths are called into question. By exploring the shifting landscapes of American monumentality, Stonebreakers interrogates the link between history and political action in a nation that must confront its past now more urgently than ever.
In this event, filmmaker Valerio Ciriaci and producer/cinematographer Isaak Liptzin will join moderator Stephanie Malia Hom (French & Italian, UCSB) for a post-screening discussion of Stonebreakers.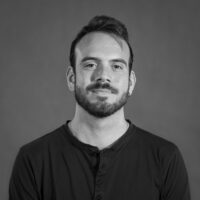 Valerio Ciriaci (filmmaker)
Originally from Rome, Valerio Ciriaci co-founded the New York production house Awen Films in 2013; through Awen Films, he has directed independent documentaries, news and editorial videos, and other projects. Filmography highlights include If Only I Were That Warrior (Globo d'Oro 2016), Mister Wonderland ('Il Cinemino' prize at Festival dei Popoli) and Stonebreakers (Honorable Mention and Audience Award at Festival dei Popoli), which received its US premiere at IFFBoston in April 2023.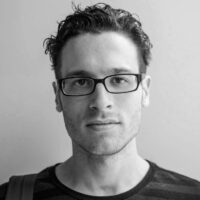 Isaak Liptzin (producer/cinematographer)
Isaak Liptzin was born in San Francisco and grew up in Italy until graduating high school, when he moved to New York to attend photography classes at NYU's Tisch School of the Arts. As a photographer, he has worked with WNYC Radio, Centro Primo Levi, Peace Child India, and Transition Magazine. As a film and video producer, he covered the 2016 and 2020 presidential campaigns for Italian national broadcaster Rai and worked for Endeavor Content on the Netflix Originals series First Team: Juventus. With Awen Films, which he co-founded in 2013, Isaak has worked as producer and cinematographer on commissioned projects and collaborated with director Valerio Ciriaci on independent documentary features including If Only I Were That Warrior, Mister Wonderland, and Stonebreakers.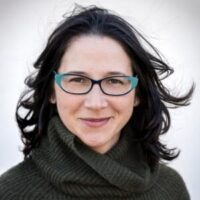 Moderator Stephanie Malia Hom (French & Italian Studies, UCSB)
Stephanie Malia Hom is Associate Professor of Transnational Italian Studies at UC Santa Barbara. She writes and lectures on modern Italy and the Mediterranean, mobility studies, colonialism and imperialism, migration and detention, and tourism history and practice. She is the author of Empire's Mobius Strip: Historical Echoes in Italy's Crisis of Migration and Detention (Cornell University Press, 2019) and The Beautiful Country: Tourism and the Impossible State of Destination Italy (University of Toronto Press, 2015). She also co-edited Italian Mobilities (Routledge, 2016) with Ruth Ben-Ghiat.
This event is sponsored by the Carsey-Wolf Center and the Transnational Italian Studies Program at UCSB.

CWC Docs
The Carsey-Wolf Center is committed to screening documentaries from across the world that engage with contemporary and historical issues, especially regarding social justice and environmental concerns. Documentaries allow filmmakers to address pressing issues and frame the critical debates of our time.
CWC Global
Media are global by nature; they express culture just as much as they transcend borders. The CWC Global series is dedicated to showcasing media from around the world. This series features screenings and events that place UCSB in conversation with international media makers and global contexts across our deeply connected world.