Shakedown
Wednesday, April 3, 2019 / 7:00 PM - 9:30 PM (PDT)
Screening Format: DCP (82 Minutes)
With Leilah Weinraub (writer/director/producer)
Starring: Egypt, Jazmyne, Junior

Leilah Weinraub's Shakedown (2018) chronicles the "high-femme performances" in the Los Angeles-based underground black-lesbian strip club Shakedown. The New Yorker claims that "Shakedown is neither an experimental art film nor an anthropology of gay, black femme performance in L.A. Rather, Weinraub sought to capture a moment and turn it into cinema." The film chronicles the explicit performances and personal relationships of the party's dancers and organizers in the early 2000s, revealing that Shakedown was more than a strip club; as one of the few spaces for lesbian subculture, the club brought together and galvanised a community of freaks and queers of color.  
Writer/director/producer Leilah Weinraub joined moderator Mireille Miller-Young (Feminist Studies, UCSB) for a post-screening discussion.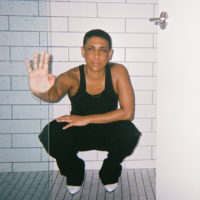 Writer/Director/Producer Leilah Weinraub
Leilah Weinraub is an artist and director living in New York. A short version of her film Shakedown was included in the 2017 Whitney Biennial, and the full version of the film previously screened at MOMA, the Whitney, the Tate Modern, and MOCA. She is the CEO and Creative Director of Hood By Air, the New York-based fashion collective known for luxury ready-to-wear. Weinraub helped to radicalize fashion by championing what she calls "modern people": the rising class of consumers who subvert traditional markers of race, class, and gender and revel in freedom, lawlessness, and spectacle. As a filmmaker, Weinraub has helped document such unacknowledged tastemakers, particularly those belonging to queer, autonomous communities of color whose creative output is often plundered by mass culture but whose stories are rarely told on their own terms.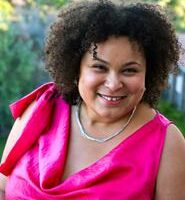 Moderator Mireille Miller-Young
Mireille Miller-Young is Associate Professor of Feminist Studies at University of California, Santa Barbara. She researches and teaches about race, gender, and sexuality in US history, popular and film cultures, and the sex industries. Her book A Taste for Brown Sugar: Black Women in Pornography was awarded the Sara A. Whaley Prize for Best Book on Women and Labor by the National Women's Studies Association and the John Hope Franklin Prize for Best Book by the American Studies Association. Miller-Young was a co-convener of the Black Sexual Economies Project, a multi-year think tank at Washington University School of Law, and is a founder and convener of the New Sexualities Research Initiative at UC Santa Barbara. Miller-Young has published in numerous anthologies, academic journals, and news outlets including Porn Archives, Queer Sex Work, Sexualities, Meridians, The New York Times, Ms., The Washington Post, Coming Out Like a Porn Star, and $pread, a sex worker magazine. With Constance Penley, Celine Parreñas Shimizu, and Tristan Taormino, she is an editor of The Feminist Porn Book: The Politics of Producing Pleasure (The Feminist Press, 2013). She is also lead editor of Black Sexual Economies: Race and Sex in a Culture of Capital, which is forthcoming from University of Illinois Press in 2019.
CWC Docs
The Carsey-Wolf Center is committed to screening documentaries from across the world that engage with contemporary and historical issues, especially regarding social justice and environmental concerns. Documentaries allow filmmakers to address pressing issues and frame the critical debates of our time.