Script to Screen: Shang-Chi and the Legend of the Ten Rings
Thursday, November 18, 2021 / 7:00 PM - 8:00 PM (PST)
With Destin Daniel Cretton (co-writer/director)
Starring: Simu Liu, Awkwafina, Tony Leung, Michelle Yeoh

Marvel Studios' Shang-Chi and The Legend of The Ten Rings stars Simu Liu as Shang-Chi, who must confront the legacy of the mysterious Ten Rings criminal organization, headed by his estranged father Wenwu (Tony Leung). Accompanied by his best friend and karaoke buddy Katy (Awkwafina), Shang-Chi returns to China to reunite with his dysfunctional family and ultimately face his father, transforming overnight from San Francisco hotel valet to superpowered hero. Combining wuxia fantasy and martial arts choreography, Shang-Chi offers a thrilling introduction to Marvel Studios' first Asian leading actor. In a heartfelt post on Instagram, Simu Liu acknowledged the film's cultural impact, thanking director Destin Daniel Cretton: "The sun rose today to a world where Asian superheroes exist as the leads of their story." The film also stars Michelle Yeoh, Fala Chen, Meng'er Zhang, Florian Munteanu, and Ronny Chieng.
Co-writer/director Destin Daniel Cretton joined Pollock Theater Director Matt Ryan for a virtual conversation about this groundbreaking film. This event will not include a screening. Shang-Chi and The Legend of The Ten Rings may be viewed in theaters and will be available for streaming Disney Plus starting November 12, 2021.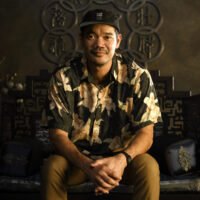 Co-writer/director Destin Daniel Cretton
Maui-born Destin Daniel Cretton made his feature film debut with I Am Not a Hipster, which premiered at Sundance in 2012. He followed with Short Term 12, which won the Grand Jury Prize and Audience Award at the SXSW Film Festival in 2013, featuring early performances by Brie Larson, Lakeith Stanfield, Rami Malek, Kaitlyn Dever, and John Gallagher Jr. His third feature, an adaptation of the New York Times best-selling memoir The Glass Castle, starred Brie Larson, Woody Harrelson, and Naomi Watts and was released in 2016 by Lionsgate. Following this, Destin directed Just Mercy for Warner Bros, the adaptation of the New York Times bestselling memoir by civil rights attorney Bryan Stevenson. The film starred Michael B. Jordan, Jamie Foxx, and Brie Larson.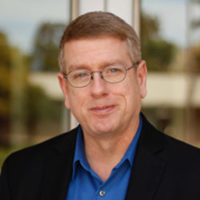 Moderator Matthew Ryan
Matthew Ryan earned his MFA in Screenwriting from Loyola Marymount University in 2008. He has been the Pollock Theater Director since the theater opened in October 2010. He created and hosts the Script to Screen series, which has welcomed prestigious guests such as writer/director/producer Jordan Peele (Get Out), writer/director Damien Chazelle (Whiplash), screenwriters Emily V. Gordon and Kumail Nanjiani (The Big Sick), and writer/director/producer David Mandel, actor Tony Hale, and actress Julia Louis-Dreyfus (VEEP). Ryan oversees the Pollock Theater Internship, which offers industry-level experience in live multi-camera television production and event planning. TV shows produced by students through this program have generated 15.1 million online views on the UCTV cable station.
This event is sponsored by the Carsey-Wolf Center and the Department of Film & Media Studies
Script to Screen
The Script to Screen series examines the screenplay and its transition to the screen from the perspective of writers, directors, producers, editors, and actors. The Pollock Theater connects artists to our audience of aspiring production students, and Guild & Academy Members. Our Q&As transform into a television show that airs on the UCTV cable station. The series is hosted by the Pollock Theater Director, Matt Ryan, and co-produced by the Pollock Theater student staff.
CWC Global
Media are global by nature; they express culture just as much as they transcend borders. The CWC Global series is dedicated to showcasing media from around the world. This series features screenings and events that place UCSB in conversation with international media makers and global contexts across our deeply connected world.