Script to Screen: Jurassic Park
Saturday, April 30, 2022 / 2:00 PM - 5:15 PM (PDT)
Screening Format: Blu-Ray (127 Minutes)
With David Koepp (Screenwriter)
Starring: Sam Neill, Laura Dern, Jeff Goldblum

The classic blockbuster Jurassic Park has thrilled audiences for nearly thirty years. Adapted from a novel by science-fiction icon Michael Crichton, Jurassic Park follows a team of characters struggling to evade the dinosaurs that have escaped the wildlife park in Isla Nublar as a result of industrial sabotage. The film's Academy Award-winning visual effects bring to life the terrifying Tyrannosaurus rex and the cunning velociraptors that hunt the grandchildren of wealthy businessman and park owner John Hammond (Richard Attenborough), as well as a team of scientists (Sam Neill, Laura Dern, Jeff Goldblum). Its blockbuster thrills are backed by a deft corporate critique that resonates decades later.
Screenwriter David Koepp joined Pollock Theater Director Matt Ryan for a post-screening discussion of Jurassic Park.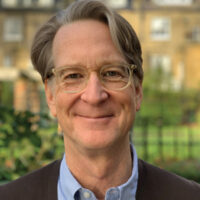 Screenwriter David Koepp
David Koepp hails from Wisconsin and graduated from UCLA's film school in 1986. He has written or co-written the screenplays for more than thirty films, including Apartment Zero (1989), Bad Influence (1990), Death Becomes Her (1992), Carlito's Way (1993), Jurassic Park (1993), The Paper (1994), Mission Impossible (1996), The Lost World: Jurassic Park (1997), Snake Eyes (1998), Panic Room (2002), Spider-Man (2002), War of the Worlds (2005), Indiana Jones and the Kingdom of the Crystal Skull (2008), Angel & Demons (2009), Inferno (2016), and Kimi (2022). As a director, his work includes the films The Trigger Effect (1996), Stir of Echoes (1999), Secret Window (2004), Ghost Town (2007), Premium Rush (2012), and You Should Have Left (2020). Koepp's forthcoming novel Aurora will be published by HarperCollins on June 7, 2022.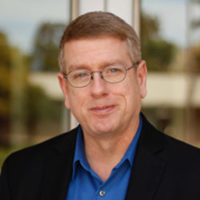 Moderator Matthew Ryan
Matthew Ryan earned his MFA in Screenwriting from Loyola Marymount University in 2008. He has been the Pollock Theater Director since the theater opened in October 2010. He created and hosts the Script to Screen series, which has welcomed prestigious guests such as writer/director/producer Jordan Peele (Get Out), writer/director Damien Chazelle (Whiplash), screenwriters Emily V. Gordon and Kumail Nanjiani (The Big Sick), and writer/director/producer David Mandel, actor Tony Hale, and actress Julia Louis-Dreyfus (VEEP).
Ryan oversees the Pollock Theater Internship, which offers industry-level experience in live multi-camera television production and event planning. TV shows produced by students through this program have generated 15.1 million online views on the UCTV cable station.
This event is sponsored by the Carsey-Wolf Center and the Department of Film & Media Studies.
Script to Screen
The Script to Screen series examines the screenplay and its transition to the screen from the perspective of writers, directors, producers, editors, and actors. The Pollock Theater connects artists to our audience of aspiring production students, and Guild & Academy Members. Our Q&As transform into a television show that airs on the UCTV cable station. The series is hosted by Pollock Theater Director Matt Ryan, and co-produced by the Pollock Theater student staff.