Script to Screen: Booksmart
Saturday, May 21, 2022 / 2:00 PM - 5:00 PM (PDT)
Screening Format: Sony 4K Digital Projection (102 Minutes)
With Katie Silberman (screenwriter/producer)
Starring: Kaitlyn Dever, Beanie Feldstein, Jessica Williams, Lisa Kudrow, Will Forte, and Jason Sudeikis


Director: Olivia Wilde
On the eve of their high school graduation, class president Molly (Beanie Feldstein) and fellow overachiever Amy (Kaitlyn Dever) realize that they've missed out on fun throughout their time in school, since both sacrificed partying and friendships for academic achievement. Upon learning that their partygoing classmates also earned enrollment in prestigious universities and found lucrative job opportunities, Molly and Amy decide to make up for lost time and cram years of excitement into one wild night. Directed by Olivia Wilde and penned by a team of writers including Katie Silberman, Emily Halpern, Sarah Haskins, and Susanna Fogel, Booksmart celebrates youthful bonds and the meaningful friendships of teenage girls. The film was nominated for Best Original Screenplay at the Writers Guild of America Awards, and won best first feature at the Independent Spirit Awards.
Screenwriter/producer Katie Silberman joined Pollock Theater Director Matt Ryan for a post-screening discussion of Booksmart.
COVID-19 event policies: Patrons attending this event will be required to show either a UCSB COVID status green pass, proof of full COVID-19 vaccination, or the results of a negative PCR test taken within 72 hours of the event, with matching photo ID. Audience members must bring masks and wear them for the entire duration of the event. For further details, please visit this page.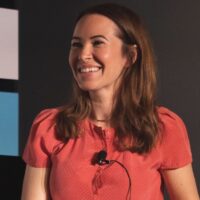 Screenwriter/producer Katie Silberman
Katie Silberman is a writer and producer originally from Omaha, Nebraska. After graduating from Dartmouth College and receiving an MFA from Columbia University's Film Program, Katie came to LA to work as the showrunner's assistant on the Fox sitcom Ben and Kate. Following the show, Katie's feature rewriting work on films such as Hot Pursuit, How to Be Single, and Midnight Sun all led to co-producer credits. Katie also co-wrote New Line's Isn't It Romantic and wrote the 2018 Netflix Original Set It Up, which garnered rave reviews and became Netflix's most streamed romantic comedy of the year.
In 2019, Katie co-wrote and produced Olivia Wilde's directorial debut Booksmart. Most recently, Katie wrote and produced the psychological thriller Don't Worry Darling, directed by Olivia Wilde and starring Florence Pugh, Harry Styles, Chris Pine and Gemma Chan, which New Line/WB will release in the fall of 2022.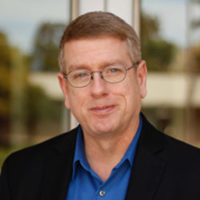 Moderator Matthew Ryan
Matthew Ryan earned his MFA in Screenwriting from Loyola Marymount University in 2008. He has been the Pollock Theater Director since the theater opened in October 2010. He created and hosts the Script to Screen series, a show dedicated to in-depth screenwriting conversations with prestigious industry guests. Script to Screen has welcomed talent such as writer/director/producer Jordan Peele (Get Out), writer/director Damien Chazelle (Whiplash), screenwriters Emily V. Gordon and Kumail Nanjiani (The Big Sick), and writer/director/producer David Mandel, actor Tony Hale, and actress Julia Louis-Dreyfus (VEEP).
The Script to Screen series is co-produced by UCSB students, giving them industry-level experience in researching & writing Q&A'S, as well as shooting, directing, and editing live multi-camera television productions. This gives students invaluable production experience and credits on a show that has received 4.3 million online views, and premieres on the UCTV cable broadcast network.
This event is sponsored by the Carsey-Wolf Center and the Department of Film & Media Studies.
Script to Screen
The Script to Screen series examines the screenplay and its transition to the screen from the perspective of writers, directors, producers, editors, and actors. The Pollock Theater connects artists to our audience of aspiring production students, and Guild & Academy Members. Our Q&As transform into a television show that airs on the UCTV cable station. The series is hosted by Pollock Theater Director Matt Ryan, and co-produced by the Pollock Theater student staff.