Script to Screen: Barry
Tuesday, May 11, 2021 / 4:00 PM - 5:00 PM (PDT)
With Henry Winkler (Actor)
Starring: Bill Hader, Sarah Goldberg, Henry Winkler


Creators: Bill Hader & Alec Berg
Dark comedy Barry stars Bill Hader as a depressed, low-rent hitman from the Midwest, who reluctantly travels to Los Angeles to execute a hit on an aspiring actor. Barry follows his "mark" into an acting class and ends up finding an accepting community in a group of eager hopefuls within the LA theater scene. He wants to start a new life as an actor, but his criminal past won't let him walk away — can he find a way to balance both worlds?
Barry has received 30 Emmy nominations and has won six Emmy awards, including two for Bill Hader (Outstanding Lead Actor in a Comedy Series) and one for Henry Winkler (Outstanding Supporting Actor in a Comedy Series).
Actor Henry Winkler joined Pollock Theater Director Matt Ryan for a discussion of his role in Barry and his distinguished career in entertainment.
Photo: Isabella Vosmikova/HBO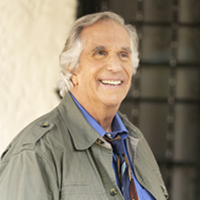 Actor Henry Winkler
Henry Winkler has enjoyed over four decades of success in Hollywood as an actor, producer and director. A 1973 audition in Los Angeles forever changed the life of the Yale School of Drama graduate when producer Garry Marshall and Tom Miller cast Winkler in the iconic role of Arthur Fonzarelli in the TV series Happy Days. During his ten years on the popular sitcom, he won two Golden Globe Awards and was nominated three times for an Emmy. His more recent work in TV includes Arrested Development, Royal Pains, New Girl and Parks and Recreation. On the big screen, Winkler starred films such as Night Shift, The Waterboy, The Lords of Flatbush, Holes, and Scream. Winkler has executive produced or produced TV series and specials for nineteen years, including MacGyver, Mr. Sunshine, All Kids Do It, (which won him a Daytime Emmy Award), and the documentary Who Are the DeBolts and Where Did They Get 19 Kids?, which won the prestigious Humanitas Prize. His directorial credits include Memories of Me and Cop and a Half. Winkler is a New York Times best-selling author; he has co-written thirty-six children's novels to date, beginning with Niagara Falls or Does It?, the first book in the series, Hank Zipzer, the World's Greatest Under-Achiever.
Henry Winkler co-stars as acting teacher Gene Cousineau on the hit HBO dark comedy Barry. In 2018, he won his first Primetime Emmy Award for Best Supporting Actor in a Comedy for his role on the series. He also won the Television Critics Choice Awards for Best Supporting Actor in a Comedy Series and received nominations for a Golden Globe and SAG Award. He was nominated again for an Emmy in 2019. The series will return for a third season in 2021.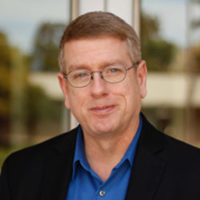 Moderator Matthew Ryan
Matthew Ryan earned his MFA in Screenwriting from Loyola Marymount University in 2008. He has been the Pollock Theater Director since the theater opened in October 2010. He created and hosts the Script to Screen series, which has welcomed prestigious guests such as writer/director/producer Jordan Peele (Get Out), writer/director Damien Chazelle (Whiplash), screenwriters Emily V. Gordon and Kumail Nanjiani (The Big Sick), and writer/director/producer David Mandel, actor Tony Hale, and actress Julia Louis-Dreyfus (VEEP).
Ryan oversees the Pollock Theater Internship, which offers industry-level experience in live multi-camera television production and event planning. TV shows produced by students through this program have generated 15.1 million online views on the UCTV cable station.
This event is sponsored by the Carsey-Wolf Center, the Department of Film & Media Studies, and HBO.
Script to Screen
The Script to Screen series examines the screenplay and its transition to the screen from the perspective of writers, directors, producers, editors, and actors. The Pollock Theater connects artists to our audience of aspiring production students, and Guild & Academy Members. Our Q&As transform into a television show that airs on the UCTV cable station. The series is hosted by the Pollock Theater Director, Matt Ryan, and co-produced by the Pollock Theater student staff.
CWC TV
In recognition of the extraordinary accomplishments of the Center's namesakes, Dick Wolf and Marcy Carsey, the Carsey-Wolf Center is committed to examining television as an institution, industry, and cultural form. In our post-network, multi-channel, multi-media environment, understanding television demands understanding its past as well as its future, through exploration of individual episodes, mini-series, and documentaries.