Score: A Film Music Documentary
Tuesday, January 30, 2018 / 7:00 PM - 9:30 PM (PST)
Screening Format: Sony 4K Digital Projection (93 minutes)
With Robert Kraft (Producer)
Director: Matt Schrader

Score: A Film Music Documentary (2016) follows the creative struggles of designing a modern film soundtrack from scratch. Featuring some of Hollywood's premier composers, the film explores the power and influence of film scores in the modern world and gives viewers a privileged look inside the musical challenges of the process of composing a score.
Producer Robert Kraft joined David Novak (Music, UCSB) for a post-screening discussion.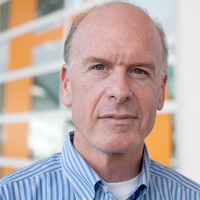 Producer Robert Kraft
Robert Kraft is the former President of Fox Music, which produced Avatar, Titanic, Moulin Rouge and many more under his direction. An Oscar, Golden Globe and Grammy-nominated composer, Kraft co-produced all of the Oscar- and Grammy Award-winning songs in The Little Mermaid, including the Academy Award-winning song "Under The Sea." Kraft is a member of the Music Branch of the Academy of Motion Picture Arts and Sciences.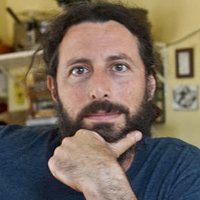 Moderator David Novak
David Novak is Associate Professor of Music at the University of California, Santa Barbara, with affiliations in Anthropology, Film and Media Studies, and East Asian Languages and Cultural Studies. He is the author of the award-winning Japanoise: Music at the Edge of Circulation (2013) and the co-editor of Keywords in Sound (2015), as well as recent essays and sound recordings in Public Culture, Cultural Anthropology, Popular Music, Sensory Studies, and The Wire.
Sponsored by the Carsey-Wolf Center and
by the Center for the Interdisciplinary Study of Music (CISM)
as part of its 2018 "Rock Docs" series.


CWC Docs
The Carsey-Wolf Center is committed to screening documentaries from across the world that engage with contemporary and historical issues, especially regarding social justice and environmental concerns. Documentaries allow filmmakers to address pressing issues and frame the critical debates of our time.