Point of No Return
Tuesday, January 29, 2019 / 7:00 PM - 9:15 PM (PST)
Screening Format: DCP (95 minutes)
With Co-directors Quinn Kanaly and Noel Dockstader
Soaring at 28,000 feet without a drop of fuel, nothing is predictable: not the weather, not the technology, and certainly not the fate of a man, alone for five days in a fragile, first-of-its-kind aircraft with nothing but ocean below. Point of No Return takes you behind the headlines of the first solar-powered flight around the world, where two courageous pilots take turns battling nature, their own crew, and sometimes logic itself, to achieve the impossible. Their aim is not just to make history, but to inspire a revolution.
Co-directors Quinn Kanaly and Noel Dockstader joined moderator Chris Jenkins (Film and Media Studies, UCSB) for a post-screening discussion.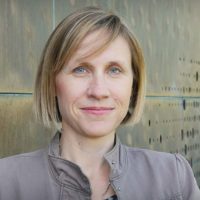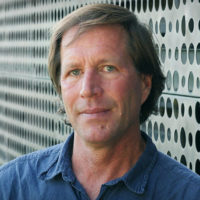 Co-directors Quinn Kanaly and Noel Dockstader
Creative partners for over a decade, filmmakers Noel Dockstader and Quinn Kanaly tell thought-provoking, impactful documentary stories about social issues, history, science, exploration and the environment. In Point of No Return, the co-directors went to extraordinary lengths to capture the drama of Solar Impulse's audacious attempt to fly around the world without a drop of fuel. Several years in the making, they knew from the beginning this story had the potential to be one of the most important pioneering adventures of our time and were compelled to capture it. Over 10 months, the co-directors found themselves on opposite sides of the world, tracking the unfolding drama both on the tarmac and at mission control, connected only by their cell phones and a collaborative vision to bring this real life drama to the big-screen.
Prior to Point of No Return, Dockstader and Kanaly's collaborative works have been broadcast in the US and internationally on National Geographic, Discovery, Smithsonian, and PBS. Previous films include Extreme Ice for PBS/NOVA, following photographer James Balog as he documents the effects of melting ice sheets and glaciers around the world, and Collapse, a two-hour special for National Geographic based on the book by Pulitzer Prize-winning author Jared Diamond. Other documentaries for National Geographic's award-winning "Explorer" Series include How to Build an Ancient Man, Search for the Head of John the Baptist, Death of the Iceman, Mammoth Mystery, Search for Amelia Earhart, and Peru: Mass Grave Mystery.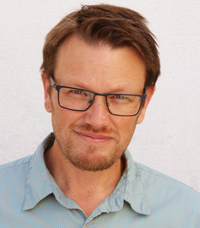 Moderator Chris Jenkins
Chris Jenkins is head of production at the UCSB Department of Film and Media Studies.  He has been behind the lens of several notable documentaries including Sierra Leone's Refugee All Stars, The Matador, Riverwebs, CAFWA, Marley and Lost Crops. His work has aired on Netflix, PBS, NHK, A&E, Discovery, The History Channel, Travel Channel and Sundance Channel, among others. Prior to receiving his Masters degree in Documentary Film & Video from Stanford University, Chris worked in East Africa as a United Nations Volunteer and in southern Chile as an Ambassadorial Scholar.
 This event is sponsored by the Carsey-Wolf Center.
CWC Docs
The Carsey-Wolf Center is committed to screening documentaries from across the world that engage with contemporary and historical issues, especially regarding social justice and environmental concerns. Documentaries allow filmmakers to address pressing issues and frame the critical debates of our time.