CWC Virtual: Picture A Scientist
Thursday, October 8, 2020 / 4:00 PM - 5:00 PM (PDT)
With Co-directors and producers Ian Cheney and Sharon Shattuck
Picture a Scientist (2020) chronicles the groundswell of researchers who are writing a new chapter for women scientists. A biologist, a chemist and a geologist lead viewers on a journey deep into their own experiences in the sciences, overcoming brutal harassment, institutional discrimination, and years of subtle slights to revolutionize the culture of science. From cramped laboratories to spectacular field stations, we also encounter scientific luminaries who provide new perspectives on how to make science itself more diverse, equitable, and open to all.
Ian Cheney and Sharon Shattuck (co-directors and producers) joined moderator Emily Goard Jacobs (Psychological and Brain Sciences, UCSB) for a Q&A about the making of this documentary. Two days before the event, registered participants will receive a screening link to view the film in advance of the event.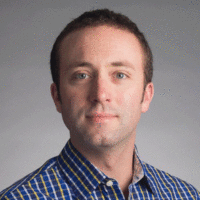 Ian Cheney (co-director and producer)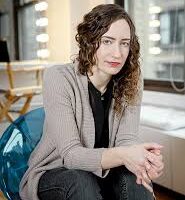 Sharon Shattuck (co-director and producer)
Sharon Shattuck is an Emmy-nominated documentary filmmaker and podcast host. Her 2015 film From This Day Forward was broadcast on POV (PBS) and was a New York Times Critic's Pick. She is the co-host of the podcast Conviction: American Panic from Gimlet/Spotify, and the co-creator of the New York Times Op-Docs science series Animated Life. Her work has appeared on PBS, Netflix, National Geographic Channel, The New York Times, Vox, The Atlantic, Vice, ProPublica, Spotify, and Radiolab. She has degrees in forest ecology and journalism.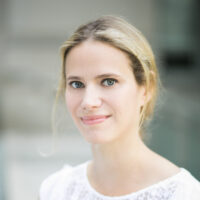 Moderator Emily Goard Jacobs (Psychological and Brain Sciences, UCSB)
Emily Goard Jacobs received her Ph.D. from the University of California, Berkeley and her B.A. from Smith College. Prior to moving to UCSB in 2016, she was an Instructor at Harvard Medical School. She was named a 2019 Hellman Fellow, 2017 Brain and Behavior Young Investigator, a Robert Wood Johnson Foundation Health and Society Scholar, a National Institutes of Health BIRCWH Fellow, and was named a National Academy of Sciences Frontiers of Science Fellow for "distinguished young scientists under 45." In addition to her research, Dr. Jacobs Lab advocates for diversity in science at the national and international level. Her lab regularly partners with K-12 groups throughout the central coast to advance girls' representation in STEM, work that was featured in the book STEMinists: The Lifework of 12 Women Scientists and Engineers.
 This event is sponsored by the Carsey-Wolf Center, the Department of Psychological & Brain Sciences, and the UCSB Neuroscience Research Institute (NRI).
CWC Docs
The Carsey-Wolf Center is committed to screening documentaries from across the world that engage with contemporary and historical issues, especially regarding social justice and environmental concerns. Documentaries allow filmmakers to address pressing issues and frame the critical debates of our time.