Nadie
Tuesday, January 15, 2019 / 7:00 PM - 9:15 PM (PST)
Screening Format: DCP (70 Minutes)
With Miguel Coyula (writer/director/co-producer) & Lynn Cruz (actor/co-producer)
Nadie (2017) tells the story of love and deception in the Cuban revolution, seen through the eyes of a man who was initially mesmerized by all its possibilities. Rafael Alcides was once a widely-known and celebrated writer of the Cuban revolution; now, a stranger in his own country, he tries to salvage his unpublished novels as the ink fades away from their pages. Filmmaker Miguel Coyula has created a pop culture collage, combining clips from old movies, photographs and imaginary conversations all held together by the magnetic personality of raconteur Rafael Alcides.
Miguel Coyula (writer/director/co-producer) and Lynn Cruz (actor/co-producer) joined moderator Cristina Venegas (Film & Media Studies, UCSB) for a post-screening discussion.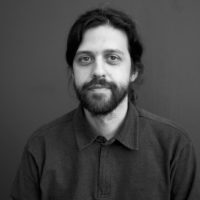 Writer/director/co-producer Miguel Coyula
Miguel Coyula is a Cuban filmmaker, writer, cinematographer, editor and producer. At age 17, he made his first short with a VHS camcorder, which led to his admittance to EICTV, the Cuban International Film and Television School. Since then he has won awards in his country with his short films Bailar Sobre Agujas (1999), Buena Onda (1999), and Clase Z, Tropical (2000).  In 2000, Coyula was offered a scholarship to the Lee Strasberg Theatre Institute, where he made his first feature Red Cockroaches (2003) for less than $2000 over a two-year period. Variety described the film as "a triumph of technology in the hands of a visionary with know-how." The film won over twenty awards in film festivals around the world. In 2009, Coyula was awarded a Guggenheim Fellowship for developing his second feature, Memories of Overdevelopment, a follow-up to the Cuban classic Memorias del Subdesarrollo (1968), based on the novel by Cuban writer Edmundo Desnoes. After its world premiere at the Sundance Film Festival, the film went to gather several awards and honors. The International Film Guide described it as one of the best films Cuba has ever produced. After the Guggenheim Fellowship ended in 2010, Coyula began working on his third feature, Corazon Azul (Blue Heart). In 2013 La Pereza Ediciones published his first novel Mar Rojo, Mal Azul. Nadie (Nobody) is his first documentary.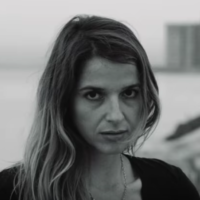 Actor/ co-producer Lynn Cruz
Lynn Cruz is a Cuban actress, writer, theater director, and member of the Cuban Writers and Artists Union (UNEAC). Since 2001 she has collaborated with the International Film and TV School (EICTV) in San Antonio de los Baños, Cuba, where she worked with film and theater professionals from many different nations and has taken part in multiple international theater festivals. As a film actor, she has appeared in the features ¿Eres tu, papá? (Is That You? England, 2018), Nadie (Cuba, 2017), Patriots (Cuba, 2011), Larga Distancia (Long Distance, Cuba, 2010) and La Pared (The Wall, Cuba, 2007). She has appeared in multiple short films, including El niño (Venezuela, 2015), for which she won Best Actress awards at the David Suárez Awards in Venezuela and at the Cayenne Short Film Festival in New York. She was nominated for Best Actress at the Los Angeles Film Festival in 2015 for the short film Finales. In addition to Nadie, she has coproduced Psique (2015) and Blue Heart (in production).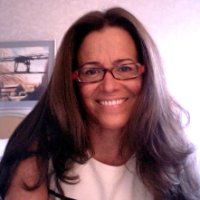 Moderator Cristina Venegas
Cristina Venegas is Associate Professor Film and Media Studies at UCSB, where she teaches and researches Latin American film and media history, critical approaches to digital media and the history, politics and practice of film festivals. She is the author of Digital Dilemmas: The State, the Individual and Digital Culture in Cuba (Rutgers, 2010), and her essays have appeared in numerous journals and anthologies.
The event is sponsored by Carsey-Wolf Center.
CWC Docs
The Carsey-Wolf Center is committed to screening documentaries from across the world that engage with contemporary and historical issues, especially regarding social justice and environmental concerns. Documentaries allow filmmakers to address pressing issues and frame the critical debates of our time.
CWC Global
Media are global by nature; they express culture just as much as they transcend borders. The CWC Global series is dedicated to showcasing media from around the world. This series features screenings and events that place UCSB in conversation with international media makers and global contexts across our deeply connected world.