Murder in Paris: The Assassination of Dulcie September
Tuesday, April 12, 2022 / 7:00 PM - 10:00 PM (PDT)
Screening Format: Sony digital projection (99 minutes)
With Jean Beaman, Leonard Cortana, and Ricado Jacobs
Director: Enver Samuel

Murder in Paris (2021) explores the complicated story of the assassination of anti-apartheid activist Dulcie September on the morning of March 29, 1988 in Paris. A former school teacher, September was serving as Chief Representative of the African National Congress (ANC) to Luxembourg, Switzerland, and France when she was killed. Murder in Paris sheds light on her unsung heroism and significance in the fight against apartheid. With original interviews and never-before-seen archival footage, director Enver Samuel traces a decades-long pursuit of justice, addressing the erasure of her life and contributions, and the omissions in stories of liberation struggle.
Leonard Cortana (Cinema Studies, NYU-Tisch) and Ricado Jacobs (Global Studies, UCSB) joined moderator Jean Beaman (Sociology, UCSB) for a post-screening discussion of Murder in Paris.
COVID-19 event policies: Patrons attending this event will be required to show either a UCSB COVID status green pass, proof of full COVID-19 vaccination, or the results of a negative PCR test taken within 72 hours of the event, with matching photo ID. Audience members must bring masks and wear them for the entire duration of the event. For further details, please visit this page.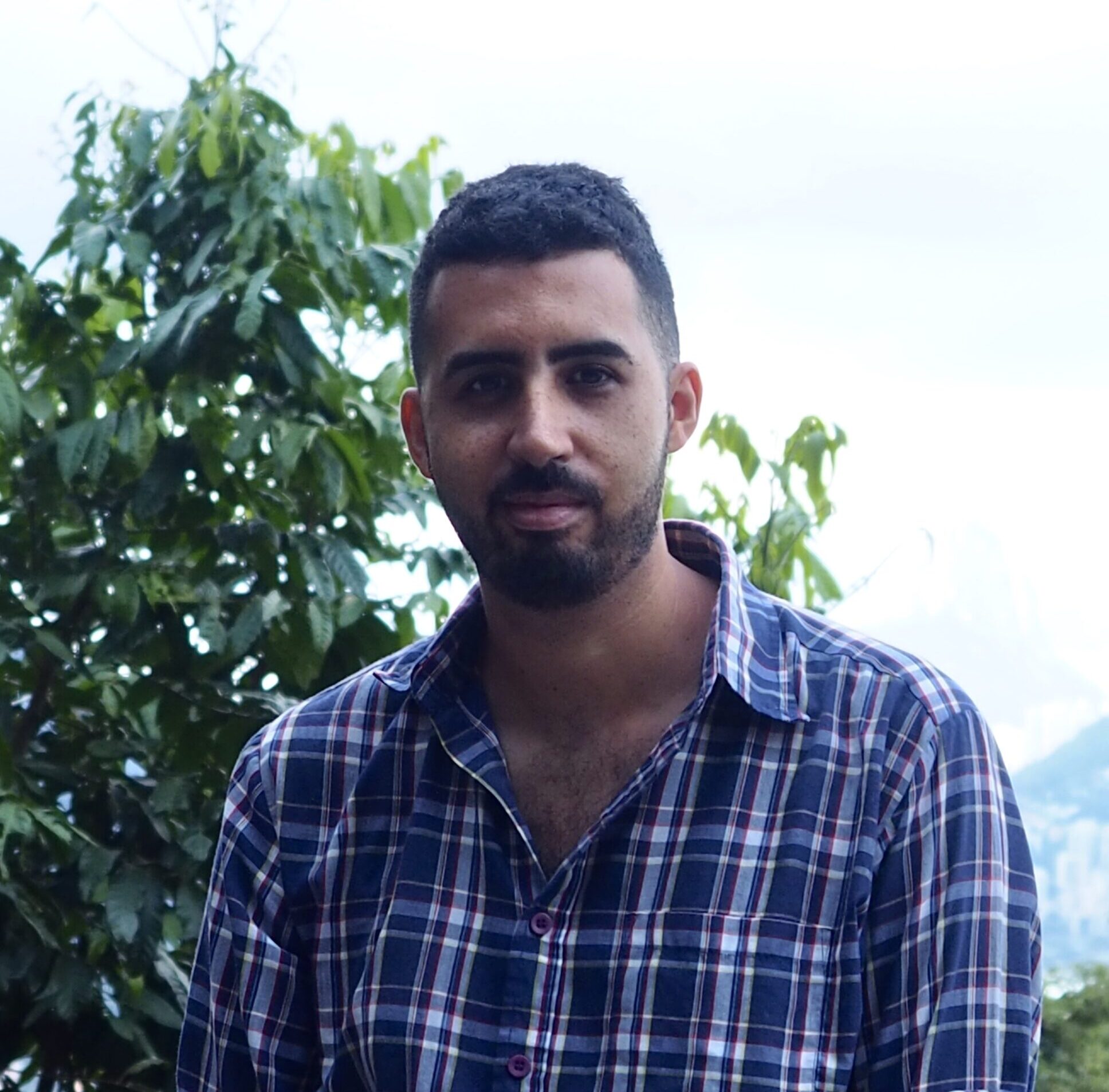 Leonard Cortana (Cinema Studies, NYU-Tisch)
Leonard Cortana is a Ph.D. candidate in Cinema Studies at NYU-Tisch School of the Arts. He is currently a Dissertation Scholar at the Black Studies Department at the University of California, Santa Barbara. In 2019, he became a Research Fellow at the Berkman Klein Center for Internet and Society at Harvard University. His doctoral research examines the transnational circulation of narratives about racial justice and activist movements between Brazil, South Africa, France and its overseas departments, and the U.S., emphasizing the memorialization of political assassinations and the spread of the legacy of assassinated anti-racist activists. His research focuses on two anti-racist and feminist figures of resistance: Dulcie September and Marielle Franco, an Afro-Brazilian councilwoman for Rio de Janeiro, who was executed in 2018. His documentary Marielle's Legacy Will Not Die follows activist movements spreading the intersectional legacy of Marielle Franco. He actively participates in the social campaign #JusticeforDulcie to re-open the investigation into Dulcie September's murder in Paris.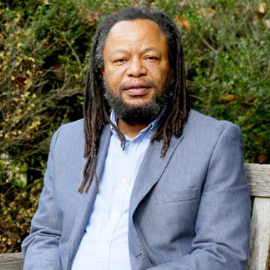 Ricado Jacobs (Global Studies, UCSB)
Ricado Jacobs earned his PhD in Sociology at Johns Hopkins University. His research focuses on the global political economy of urbanization, ecology and agrarian change, with a focus on post-colonial Africa. His work examines how global colonial-racial capitalism and class struggle from below shapes race, ethnicity, gender and class at the local and global level. His "An Urban Proletariat with Peasant Characteristics: Land Occupations and Livestock Raising in South Africa" won the 2017-2018 Krishna Bharadwaji and Eric Wolf Prize from the Journal of Peasant Studies and the Terence K. Hopkins award from the Political Economy of the World System section of the American Sociological Association. He serves as Book Review Section co-editor of the Journal of Peasant Studies. Prior to entering the PhD program, he worked for more than 15 years in the area of land and agrarian reform, food sovereignty, agro-ecology and agrarian social movement building in South Africa.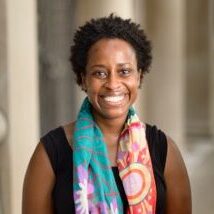 Moderator Jean Beaman (Sociology, UCSB)
Jean Beaman is Associate Professor of Sociology at the University of California, Santa Barbara, with affiliations in Black Studies, Political Science, Feminist Studies, Global Studies, and the Center for Black Studies Research. Her research is ethnographic in nature and focuses on race/ethnicity, racism, international migration, and state-sponsored violence in both France and the United States. She is author of Citizen Outsider: Children of North African Immigrants in France (University of California Press, 2017). Her current book project is on suspect citizenship and belonging, anti-racist mobilization, and activism against police violence in France. She is the Co-PI for the Mellon Foundation Sawyer Seminar grant, "Race, Precarity, and Privilege: Migration in a Global Context" for 2021-2022.
This event is sponsored by the Carsey-Wolf Center and the Mellon Sawyer Seminar on Race, Precarity, and Privilege: Migration in a Global Context.
CWC Global
Media are global by nature; they express culture just as much as they transcend borders. The CWC Global series is dedicated to showcasing media from around the world. This series features screenings and events that place UCSB in conversation with international media makers and global contexts across our deeply connected world.
CWC Docs
The Carsey-Wolf Center is committed to screening documentaries from across the world that engage with contemporary and historical issues, especially regarding social justice and environmental concerns. Documentaries allow filmmakers to address pressing issues and frame the critical debates of our time.