Women In Comedy: Whoopi Goldberg Presents Moms Mabley
Thursday, April 19, 2018 / 7:00 PM - 9:00 PM (PDT)
Screening Format: DVD (72 minutes)
With Bambi Haggins (Film and Media Studies, UC Irvine)
Director: Whoopi Goldberg

Jackie "Moms" Mabley emerged from the Chitlin' Circuit of African-American vaudeville to become a pioneer in mainstream comedy. Once billed as "The Funniest Woman in the World," Mabley pushed the boundaries of comedy by tackling topics such as gender, sex, and racism and performed up until her death in 1975. Whoopi Goldberg pays tribute to Moms Mabley in this 2013 documentary, which features vintage clips and recordings of Mabley, as well as recent interviews with some of the world's top comedians, including Eddie Murphy, Joan Rivers, Kathy Griffin, and Robert Klein. A true passion project for first-time director Goldberg, the documentary shows Mabley's historical significance and profound influence as a performer vastly ahead of her time.
Bambi Haggins (Film and Media Studies, UC Irvine), who is featured in the film and served as a consultant to Goldberg, joined Director of the Carsey-Wolf Center, Patrice Petro, for a post-screening discussion.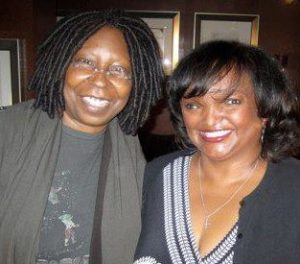 Professor Bambi Haggins (Film and Media Studies, UC Irvine)
Bambi Haggins is an Associate Professor in the Department of Film & Media Studies at University of California, Irvine. Her work explores race, class, gender and sexuality in American film and television, with a focus on comedy. Haggins received the Katherine Singer Kovács Book Award for her first book, Laughing Mad: The Black Comic Persona in Post Soul America (Rutgers UP 2007). Her work has been published in scholarly journals such as Cinema Journal, Flow, Velvet Light Trap and Framework, in the popular press including Ms. and The New York Times as well as several edited collections. Haggins was a writer for Showtime's Why We Laugh: Funny Women and historical consultant/onscreen talent for HBO's Whoopi Goldberg Presents Moms Mabley (both 2013).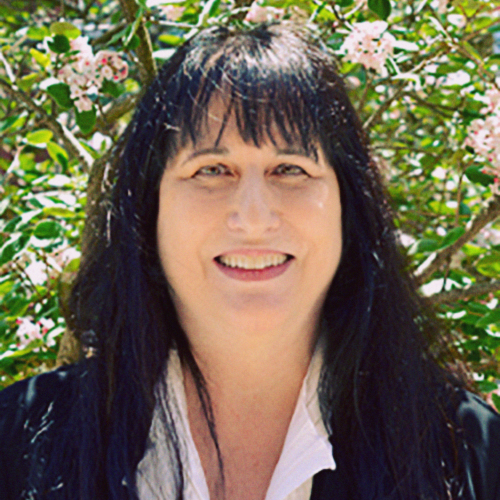 Moderator Patrice Petro
Patrice Petro is Professor of Film and Media Studies, Dick Wolf Director of the Carsey-Wolf Center, and Presidential Chair in Media Studies. She is the author, editor, and co-editor of twelve books, including The Routledge Companion to Cinema and Gender (with Kristin Hole, Dijana Jelaca, and E. Ann Kaplan, 2017), Teaching Film (2012), Idols of Modernity: Movie Stars of the 1920s (2010), Rethinking Global Security: Media, Popular Culture, and the "War on Terror" (2006), and Aftershocks of the New: Feminism and Film History (2002). She served two terms as President of the Society for Cinema and Media Studies, the largest U.S. professional organization for college and university educators, filmmakers, historians, critics, scholars, and others devoted to the study of the moving image.
This event is sponsored by the Carsey-Wolf Center.
Women in Comedy
The CWC series "Women in Comedy" showcases the achievement of women in American film and television comedy. At a time when comedy across all media remains dominated by men, female comedians have achieved unprecedented visibility as artists, writers, producers, and performers. Women comedians have produced enduring works of humor as a means of self-expression, artistic innovation, and political intervention.
CWC Docs
The Carsey-Wolf Center is committed to screening documentaries from across the world that engage with contemporary and historical issues, especially regarding social justice and environmental concerns. Documentaries allow filmmakers to address pressing issues and frame the critical debates of our time.