Beatles Revolutions: Let It Be
Thursday, January 24, 2019 / 7:00 PM - 9:15 PM (PST)
Screening Format: DVD (81 Minutes)
With Alan Parsons (musician/producer)
Director: Michael Lindsay-Hogg


Starring: Paul McCartney, John Lennon, George Harrison, Ringo Starr
Director Michael Lindsay-Hogg's documentary Let It Be (1970) was originally intended to showcase the band's creative process and to represent a return to form during a time when creative and interpersonal disagreement weighed heavily on the group. Instead, the film stands as an elegy for the Beatles, immortalizing the tensions between them, as well as the virtuosity of their iconic final rooftop performance.
Musician and producer Alan Parsons joined moderator David Novak (Music, UCSB) for a post-screening discussion.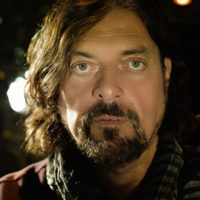 Musician and Producer Alan Parsons
Alan Parsons is a Grammy-nominated musician, producer, and audio engineer. In addition to his lasting influence on the music of the 1970s and 80s through the Alan Parsons Project and his subsequent solo work, Parsons contributed as audio engineer for several iconic albums of the 1960s and 70s, including the Beatles' Abbey Road and Let It Be, and Pink Floyd's The Dark Side of the Moon.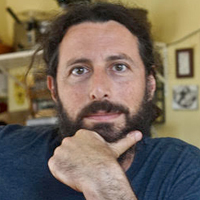 Moderator David Novak
David Novak is Associate Professor of Music at the University of California, Santa Barbara, with affiliations in Anthropology, Film and Media Studies, and East Asian Languages and Cultural Studies. He is the author of the award-winning Japanoise: Music at the Edge of Circulation (2013) and the co-editor of Keywords in Sound (2015), as well as recent essays and sound recordings in Public Culture, Cultural Anthropology, Popular Music, Sensory Studies, and The Wire.
 This event is sponsored by the Carsey-Wolf Center, the Center for the Interdisciplinary Study of Music (CISM), and KCSB-FM.
Beatles Revolutions
When the Beatles burst onto the musical scene in the early 1960s, they reflected the era's great idealism and its frenzy of political protest and debate, producing music that would become synonymous with the decade itself. The CWC's winter series Beatles Revolutions examines the ways in which the band was central to broader revolutions in music, culture, and politics. The series spans documentary, animation, and fictionalized versions of the Beatles' lives, and will feature distinguished guests who have written about, toured with, and produced music for the Beatles.
CWC Docs
The Carsey-Wolf Center is committed to screening documentaries from across the world that engage with contemporary and historical issues, especially regarding social justice and environmental concerns. Documentaries allow filmmakers to address pressing issues and frame the critical debates of our time.