LAND HACKS: Masculine Media Anxiety Disorder (or 55 Film Locations Near Bakersfield)
Tuesday, January 22, 2019 / 7:00 PM - 9:00 PM (PST)
Screening Format: Blu-ray (60 minutes)
With John Caldwell (director)
LAND HACKS: Masculine Media Anxiety Disorder (or 55 Film Locations Near Bakersfield), released in 2018, retraces the migration of the Oakies to rural California and visits 55 Hollywood film locations spanning the southeastern corridor of the state. Kern County, in California's Central Valley, promotes itself as the "most red-state county in blue-state California" and "the Texas of California"; the county's labor wars, land extraction economies, and media stereotypes combine to reveal rural folks and urban elites uneasily attempting to "hack" each other when they "partner" to make films. During production, Director John Caldwell suffered three heart attacks, and he uses the attacks as lenses to explore white male victimization in the Trump era. Caldwell isolates a series of 11 masculine anxieties—including muscle, stupidity, white, God and order—that fuel current mediascapes of resentment and disinformation.
Director John Caldwell joined moderator Jennifer Holt (Film and Media Studies, UCSB) for a post-screening discussion.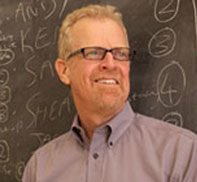 Director John Caldwell
John Thornton Caldwell, an ethnographer, video artist, and filmmaker, is Professor of Cinema and Media Studies at UCLA (MFA Cal Arts, PhD Northwestern). His books include Production Culture: Industrial Reflexivity and Critical Practice in Film and Television (2008), Production Studies: Cultural Studies of Media Industries (2009, co-edited), Televisuality: Style, Crisis, and Authority in American Television (1995), Electronic Media and Technoculture (2000), and New Media: Theories and Practices of Digitextuality (co-edited, 2003). Caldwell's feature documentaries include Rancho California (por favor) (Sundance Festival premiere, New Frontier, 2002) and Freak Street to Goa: Immigrants on the Rajpath (1988, Margaret Mead Festival premiere, International Documentary Film Festival Amsterdam 1990). His films and videos have been broadcast on SBS Network-Australia, WGBH- Boston, WNED-Buffalo, and WTTW-Chicago. His film/video awards include German Bauhaus IKKM Senior Fellow (2012), Annenberg Senior Fellowship, University of Pennsylvania (2012), National Endowment for the Arts Fellowships in New Genres/Film-Video (1979, 1985), AFI/NEA Regional Fellowships (1985, 1999), UCLA Distinguished Teaching Award (2010), and the "2018 SCMS Outstanding Pedagogy Award," a career prize from the 3000-member international Society for Cinema and Media Studies.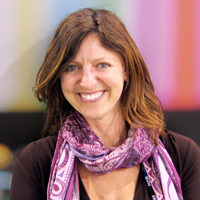 Moderator Jennifer Holt
Jennifer Holt is Associate Professor of Film and Media Studies and a Fellow with the Center for Democracy & Technology in Washington, D.C. Her courses at UCSB include Media Criticism, Media Historiography, Television History, Media Industries, and The Future of Media. She is the author of Empires of Entertainment and the co-editor of Distribution Revolution; Connected Viewing: Selling, Streaming & Sharing Media in the Digital Age; and Media Industries: History, Theory, Method. Her work has appeared in journals and anthologies including Cinema Journal, Journal of Information Policy, Moving Data, and Signal Traffic: Critical Studies of Media Infrastructures. She is also a co-founder of the Media Industries journal. Her current book project, Cloud Policy: Regulating Digital Freedom is a legal and cultural history of infrastructure policies related to digital media distribution, storage, and access.
 This event is sponsored by the Carsey-Wolf Center and the Department of Film and Media Studies.
CWC Docs
The Carsey-Wolf Center is committed to screening documentaries from across the world that engage with contemporary and historical issues, especially regarding social justice and environmental concerns. Documentaries allow filmmakers to address pressing issues and frame the critical debates of our time.