La Revolución de los Alcatraces
Thursday, April 21, 2016 / 7:00 PM (PDT)
Screening Format: Blu-Ray (90 Minutes)
With Luciana Kaplan (Director)
Luciana Kaplan's award-winning documentary, La Revolucion de los Alcatraces (2013), tells the story of Eufrosina Cruz Mendoza, a native of Santa María Quiegolani, a small indigenous community nestled in southern Oaxaca, Mexico. Eufrosina ran for town mayor in 2007, but her victory was taken away because she was a woman. The film follows her subsequent personal crusade for gender equality in Oaxaca's indigenous communities, questioning the current political system and becoming an icon of gender and indigenous rights in her state. This film is a portrait of Eufrosina's personal journey and social awakening that dramatically changes as she accepts a position in the Oaxacan Chamber of Deputies.
We were joined for a screening of the documentary La Revolución de los Alcatraces, followed by a conversation with Director Luciana Kaplan moderated by Juan Llamas-Rodriguez, Ph.D Candidate in UCSB Film and Media Studies.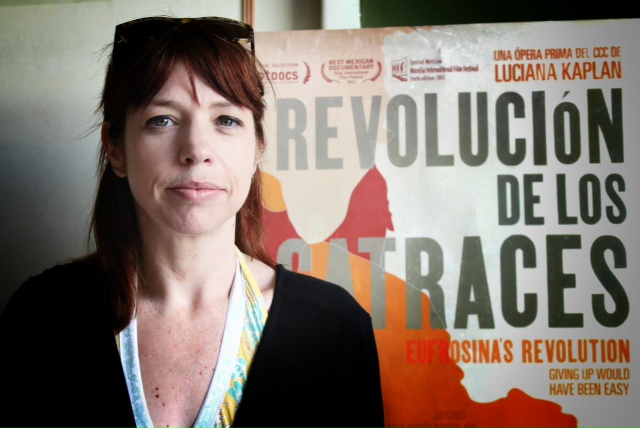 Director Luciana Kaplan

Luciana Kaplan was born in Argentina and lives in México City since 1975. She studied Film Direction at the Centro de Capacitación Cinematográfica, where she is now Coordinator of the Documentary Program. She has worked as a producer, assistant director, and script supervisor in several features, shorts, commercials, and documentary films for the past 15 years. For her documentaries she has received support from the Méxican Film Institute and the Mexican Fund for the Endowment and the Arts.
Winner of Best Documentary Award, International Human Rights Film Festival in México, 2013, and Best Feature Documentary, Baja Film Festival in México, 2012
Honorable Mention, Documentary Film Made By Woman, International Morelia Festival in México, 2012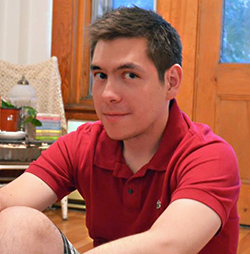 Moderator Juan Llamas-Rodriguez
Juan Llamas-Rodriguez was born and raised in Monterrey, Mexico, and ever since he left there, he has embarked on a quixotic plan to live in as many North American cities as possible. Before UCSB, Juan earned his Master of Arts at Concordia University in Montreal and his Bachelor of Arts at the University of Toronto.
His dissertation explores the mediation of life in the age of narcotrafficking. This research brings together global popular culture, critical theory, border studies, feminist materialism, digital media theory, and labor studies. He has also taught, written, or presented on social media politics, local film festivals, Latinx media productions, and violence in cinema.
Juan is the graduate student representative for the Board of Directors of the Society for Cinema and Media Studies and a member of the Media Fields Journal collective. Previously, he was a research assistant at the Carsey-Wolf Center, where he worked for the Media Industries Project and the Environmental Media Initiative. He has also worked at fantasy, documentary, and queer film festivals in Canada.
This event is sponsored by the Carsey-Wolf Center and the Department of Film & Media Studies.
CWC Docs
The Carsey-Wolf Center is committed to screening documentaries from across the world that engage with contemporary and historical issues, especially regarding social justice and environmental concerns. Documentaries allow filmmakers to address pressing issues and frame the critical debates of our time.
CWC Global
Media are global by nature; they express culture just as much as they transcend borders. The CWC Global series is dedicated to showcasing media from around the world. This series features screenings and events that place UCSB in conversation with international media makers and global contexts across our deeply connected world.