La Manplesa: An Uprising Remembered
Tuesday, October 18, 2022 / 7:00 PM - 9:30 PM (PDT)
Screening Format: Sony digital projection (52 minutes)
With Sami Miranda and Ellie Walton
On May 5th, 1991, people took to the streets of Washington D.C.'s Mount Pleasant neighborhood to protest the police shooting of Daniel Gomez, a young man from El Salvador. Through testimony, song, poetry, and street theatre, La Manplesa: An Uprising Remembered (2021) weaves together the collective memory of one of D.C.'s first barrios, and dives into the roots of the '91 rebellion. These formerly untold stories shed light on the impetus behind resistance movements and the complicated relationships between people marginalized by our systems and the police. La Manplesa explores the deep historical connections between immigration, multicultural communities, gentrification, displacement, and the long and deep relationship between art and activism.
Poet and artist Sami Miranda and filmmaker Ellie Walton will join Ben Olguín (English, UCSB) for a post-screening discussion of this powerful documentary.
Please note the following COVID protocols for Pollock Theater events: audience members must bring masks and wear them for the entire duration of the event. An acceptable mask fully covers both nose and mouth with ear loops or similar fastenings to hold it securely in place.  This policy is subject to change in accordance with guidance from local health officials. For further details, visit this page.
photos: Conrado Muluc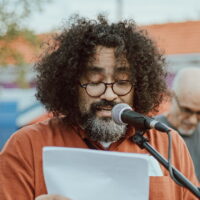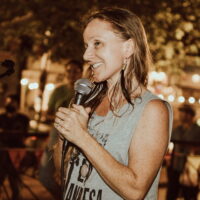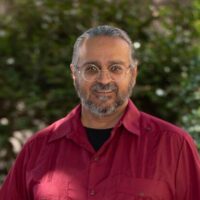 Moderator Ben Olguín
Ben Olguín is the Robert and Liisa Erickson Presidential Chair in English, and the Director of the Global Latinidades Project, in the English Department at the University of California, Santa Barbara. He received his Ph.D. from Stanford University, and has held Ford Postdoctoral and National Endowment for the Humanities Faculty Research Fellowships. Olguín's interdisciplinary areas of expertise include Chicanx and Latinx Literary and Cultural Studies, Critical Race and Ethnic Studies, American and Latin American Studies, Postcolonial Studies, Speculative literature and film, Human Rights theory and praxis, Marxist and materialist theories, Medical Humanities, and Creative Writing.
 This event is sponsored by the Carsey-Wolf Center and the Global Latinidades Project.

CWC Docs
The Carsey-Wolf Center is committed to screening documentaries from across the world that engage with contemporary and historical issues, especially regarding social justice and environmental concerns. Documentaries allow filmmakers to address pressing issues and frame the critical debates of our time.