Knock Down the House
Tuesday, October 22, 2019 / 7:00 PM - 9:30 PM
Screening Format: DCP (86 Minutes)
With Cori Bush (documentary subject) and Sarah Olson (producer)
At a moment of historic volatility in American politics, insurgent candidates Alexandria Ocasio-Cortez, Amy Vilela, Cori Bush, and Paula Jean Swearengin decided to fight back and embarked on a journey that would change their lives and their country forever. Knock Down the House (2019) follows the grassroots campaigns of these four ambitious women as they challenge powerful incumbents in the 2018 congressional race. Despite their lack of political experience and corporate donations, these women work to redefine community values and represent populations that have been ignored by passive leadership. By communicating their personal motivations, collective struggles, and nuanced triumphs, Knock Down the House captures each candidate's impact on American politics.
Documentary subject Cori Bush and producer Sarah Olson will join moderator Emily Zinn for a post-screening discussion.
This event is free but a reservation is recommended in order to guarantee a seat.
Tickets will be released on Tuesday, October 1 at 11:00 AM.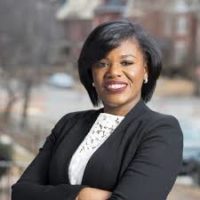 Documentary subject Cori Bush
Documentary subject Cori Bush is a candidate for Missouri's First Congressional District. She was born and raised in St. Louis, Missouri where she also attended Harris-Stowe State University and Lutheran School of Nursing. Her professional experience includes time as a pastor and a registered nurse. Bush is the co-director of The Truth Telling Project and has traveled internationally to present on nonviolent conflict. She has received numerous awards, including a 2015 Woman of Courage award from the Emmett Till Legacy Foundation and the 2016 Delux Magazine "Power 100" award.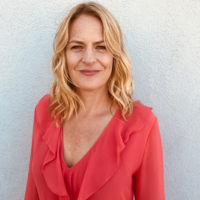 Producer Sarah Olson
Sarah Olson is an award-winning producer of documentary films. Her most recent film, Knock Down the House, swept the Sundance Film Festival this year, winning both the Audience Award: U.S. Documentary and the coveted Festival Favorite Award. Olson's previous credits include two award-winning documentaries for Atlas Films. She developed and produced the highly-acclaimed documentary Fed Up, which premiered at Sundance in 2014. Named as a New York Times "Critics Pick" and "a movie that matters" by Rolling Stone, Fed Up was acquired by Radius/TWC and enjoyed broad theatrical release. Olson also line produced Tapped, the 2009 documentary that won "Best Documentary Feature" in six film festivals around the country. In addition, Sarah has developed and produced short films and viral campaigns for Environmental Working Group and Food and Water Watch.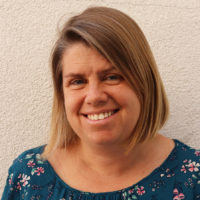 Moderator Emily Zinn
Emily Zinn is the Associate Director of the Carsey-Wolf Center.  She earned her PhD from the University of Pennsylvania in English Literature, with an emphasis in Gender and Sexuality Studies.  Her research interests include contemporary British and American literature, the role of food in literature, and fairy tales.  She currently serves as a lecturer in UCSB's English department, and she previously taught at Yale University and the Curtis Institute of Music.
This event is sponsored by the Carsey-Wolf Center and Netflix.

CWC Docs
The Carsey-Wolf Center is committed to screening documentaries from across the world that engage with contemporary and historical issues, especially regarding social justice and environmental concerns. Documentaries allow filmmakers to address pressing issues and frame the critical debates of our time.