In a Whisper (A media voz)
Thursday, February 23, 2023 / 7:00 PM - 9:30 PM (PST)
Screening Format: 2K digital projection (80 minutes)
With Heidi Hassan and Patricia Pérez Fernández (filmmakers)
Two filmmakers who have been best friends since childhood, both part of the Cuban diaspora, share their intimate and emotional journey while they try to find themselves and each other in a foreign land. In a Whisper (A media voz, 2019) is an intimate and revealing autoethnographic documentary about uprootedness, motherhood, love of film, friendship, and freedom.
This special event was presented as part of the Carsey-Wolf Center's 2023 annual conference "Theory Now." The screening of In a Whisper was followed by a pre-recorded zoom discussion with filmmakers Heidi Hassan and Patricia Pérez Fernández, moderated by Cristina Venegas (Film and Media Studies, UCSB).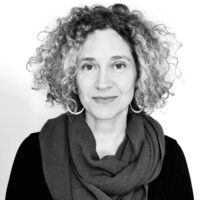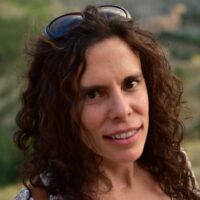 Director Patricia Pérez Fernández
Patricia Pérez Fernández received a degree in Drama from Havana's Instituto Superior de Arte (ISA). After completing her time at ISA, she continued her training at the International Film School of San Antonio de los Baños, Cuba, where she received her diploma in Film Directing in 2002. In 2003, she was awarded a scholarship to pursue postgraduate studies at the Film and Audiovisual School of Catalonia (ESCAC) and migrated to Spain. Since then, she has made several fiction short films and documentaries. Currently, she is a staff member of DOCMA (Spain's Documentary Producers Association). A media voz (In a Whisper) is her debut as a full-length documentary director, made in collaboration with Heidi Hassan.
Moderator Cristina Venegas (Film and Media Studies, UCSB)
Cristina Venegas is Associate Professor of Film and Media Studies where she teaches courses related to history, criticism and theory with an emphasis on Latin American film and media. She is the author of Digital Dilemmas: The State, the Individual and Digital Culture in Cuba (Rutgers, 2010), a Choice Book Award recipient and is co-editor of Digital Activism, Community Media, and Sustainable Communication in Latin America (Palgrave, 2020). Her current book project is titled Julio García Espinosa and the Imperfect Imagination which examines the global legacy of the eponymous Cuban filmmaker's (1926-2016) theory, creative practice and cultural work. She is co-editor of the Media Matters book series for Rutgers University Press.
 This event is sponsored by the Carsey-Wolf Center as part of its 2023 annual conference "Theory Now."
CWC Docs
The Carsey-Wolf Center is committed to screening documentaries from across the world that engage with contemporary and historical issues, especially regarding social justice and environmental concerns. Documentaries allow filmmakers to address pressing issues and frame the critical debates of our time.
CWC Global
Media are global by nature; they express culture just as much as they transcend borders. The CWC Global series is dedicated to showcasing media from around the world. This series features screenings and events that place UCSB in conversation with international media makers and global contexts across our deeply connected world.