Harlan County, USA
Tuesday, October 16, 2018 / 7:00 PM - 9:15 PM (PDT)
Screening Format: BLU-RAY (103 Minutes)
With Betsy Taylor (director of Livelihoods Knowledge Exchange Network)
Director: Barbara Kopple

As Santa Barbara approaches the fifty-year commemoration of the 1969 oil spill, this retrospective screening of the Academy Award-winning documentary Harlan County, USA (1976) marks another energy catastrophe that shaped energy and labor policy. Fifty years ago, the Farmington Mine disaster near Mannington, West Virginia killed 78 coal miners and led to new labor protection laws. Barbara Kopple's film about labor organizing in the coal fields of Appalachia centers the voices of workers and their families in a story about the real costs of energy.
Betsy Taylor (director of Livelihoods Knowledge Exchange Network) joined Alice O'Connor (History, UCSB) for a post-screening discussion about the history and future of coal mining communities in Appalachia.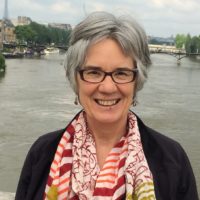 Betsy Taylor (director of Livelihoods Knowledge Exchange Network)
Betsy Taylor works with communities on the front lines of global coal and timber extraction. She started her work as a cultural anthropologist in the West Virginia coal camps in the 1980s. In the 1990s and early 2000s, she realized how important a regional scale of analysis is to understand the intersection of global extractive economies with local struggles. In her years at the University of Kentucky, Virginia Tech, and Future Generations University, she initiated diverse community / scholarly collaborations for community-driven sustainable development in Appalachia and North East India. She directs the Livelihoods Knowledge Exchange Network (LiKEN), a link-tank to support democratic collaboratories of learning that build local livelihoods and wealth by facilitating exchange of knowledge and resources among communities, government and scholars. She and Herbert Reid co-authored Recovering the Commons: Democracy, Place, and Global Justice (University of Illinois Press, 2010), and she publishes widely on social and environmental justice movements, participatory planning, energy transition, and the constitution of democratic public space to counter global economic space with place-based claims to embodied life. She served on the steering committee of the US Extractive Industries Transparency Initiative (USEITI) from 2013-17.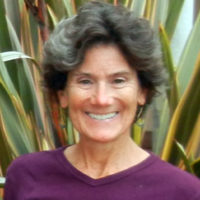 Moderator Alice O'Connor
Alice O'Connor is a Professor of History and Director of the Blum Center for Global Poverty Alleviation and Sustainable Development at UCSB.  She teaches and writes about poverty and wealth, social and urban policy, the politics of knowledge, and the history of organized philanthropy in the United States.  Among her publications are Poverty Knowledge: Social Science, Social Policy, and the Poor in Twentieth-Century U.S. History; Social Science for What? Philanthropy and the Social Question in a World Turned Rightside Up, and the co-edited volumes Beyond the New Deal Order (with Gary Gerstle and Nelson Lichtenstein); Urban Inequality: Evidence from Four Cities (with Chris Tilly and Lawrence Bobo); and Poverty and Social Welfare in the United States: An Encyclopedia (with Gwendolyn Mink).  Her work has appeared in a number of historical and interdisciplinary journals, including the Journal of Urban History, the Journal of Policy History, the Annual Review of Sociology, and the Du Bois Review.  She also serves on the Board of Directors of the Fund for Santa Barbara, a non-profit community foundation that supports grassroots organizations working for social, economic, environmental and political change in Santa Barbara County.
 This event is sponsored by the Carsey-Wolf Center
and the UCSB Mellon Sawyer Seminar on Energy Justice in Global Perspective.
Visit the Sawyer Seminar website for more details on this yearlong program.
CWC Docs
The Carsey-Wolf Center is committed to screening documentaries from across the world that engage with contemporary and historical issues, especially regarding social justice and environmental concerns. Documentaries allow filmmakers to address pressing issues and frame the critical debates of our time.