Global TV: The Hollow Crown
Thursday, October 7, 2021 / 4:00 PM - 5:00 PM (PDT)
With Ben Power (writer)
The Hollow Crown: Richard III (2016): 2 h 14 min


Starring: Benedict Cumberbatch, Sophie Okonedo, Judi Dench, Ben Daniels
The Hollow Crown is a stunning television series comprising feature-length adaptations of William Shakespeare's plays about the civil war that inspired Game of Thrones. Adapted for the screen by Ben Power, the series finale "Richard III" stars Academy Award-nominee Benedict Cumberbatch as Shakespeare's iconic villain. As Richard cuts his bloody path to the throne, he's opposed by the women whose families he's killed: Queen Margaret (Academy Award-nominee Sophie Okonedo) and his own mother, the Duchess of York (Academy Award-winner Dame Judi Dench).
Writer Ben Power joined James McNamara (Film and Media Studies, UCSB) for a virtual discussion of The Hollow Crown Season 2, Episode 3: "Richard III."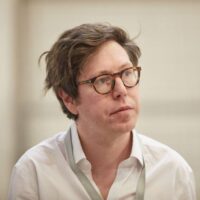 Writer Ben Power
Ben Power is a writer for theatre, film, and television. For the last twelve years, he has worked at the National Theatre as Associate Director and Deputy Artistic Director. He commissioned and produced over seventy world premieres and ran the temporary theatre, The Shed. His writing credits for the stage include his adaptation of The Lehman Trilogy, which transferred from the National Theatre to the West End and Broadway and was nominated for Olivier, Evening Standard, and Drama League awards for Best Play. His other stage credits include adaptations of D. H. Lawrence's Husbands & Sons, Euripides' Medea, and Ibsen's Emperor and Galilean, all for the National Theatre; A Tender Thing for the Royal Shakespeare Company; and Complicité's A Disappearing Number, which won the Olivier, Evening Standard and Critics' Circle Awards for Best Play. He was Associate Director of Headlong, and his adaptations for the company include Pirandello's Six Characters in Search of an Author, Marlowe's Faustus, and Milton's Paradise Lost.
His writing credits for the screen include Munich: Edge of War for Netflix and the BBC Shakespeare series The Hollow Crown, which was nominated for BAFTAs including Best Single Drama and Best Mini-Series. He is currently writing screenplays for MGM and Ink Factory and creating a television series for Working Title. He was the Story Producer on Lucy Prebble and Billie Piper's BAFTA-nominated I Hate Suzie, and he is published by Faber & Faber.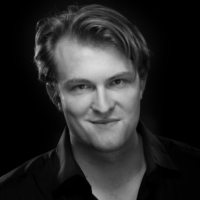 Moderator James McNamara (Film and Media Studies UCSB)
James McNamara is a screenwriter and a Lecturer in Film and Media Studies at UC Santa Barbara. McNamara is currently creating Detective Cooper, an international television drama series for Goalpost Pictures, Quizzical Pictures, and M-Net. He is also creating a television drama series for Sony Pictures / Playmaker. Other recent television work includes writers' rooms for the Academy Award-winning See Saw Films, Matchbox Pictures / NBC Universal, Foxtel, ABC, and Endemol Shine. Additionally, McNamara is directing and writing an audio series for Audible, Estuary Films, and Princess Pictures. McNamara has consulted on features for Porchlight Films, Icon Film Distribution, and Fox Searchlight Pictures, and has twice been named an "international rising star" by BAFTA LA. He graduated from Australia's national film school, AFTRS, and holds a PhD in English from Oxford.
This event is sponsored by the Carsey-Wolf Center.
CWC Presents: Global TV
Television has traditionally been understood through national frameworks, corresponding to national networks of television distribution. The Carsey-Wolf Center series "Global TV" explores the way some contemporary television programs and formats have become unmoored from their national contexts of production and distribution.  The series will spotlight a number of recent shows that showcase this phenomenon, including a French heist caper, a South African vigilante thriller, and a crime drama set at the epicenter of political and social change in twenties Berlin; each of these shows both transcends and is rooted in its national context and culture. The events in the series will examine how and why a particular program might travel and take hold with an international audience, addressing questions about the role of contemporary streaming services and global flows of creative labor.
CWC Global
Media are global by nature; they express culture just as much as they transcend borders. The CWC Global series is dedicated to showcasing media from around the world. This series features screenings and events that place UCSB in conversation with international media makers and global contexts across our deeply connected world.
CWC TV
In recognition of the extraordinary accomplishments of the Center's namesakes, Dick Wolf and Marcy Carsey, the Carsey-Wolf Center is committed to examining television as an institution, industry, and cultural form. In our post-network, multi-channel, multi-media environment, understanding television demands understanding its past as well as its future, through exploration of individual episodes, mini-series, and documentaries.