Global TV: Shadow
Saturday, October 9, 2021 / 1:00 PM - 2:00 PM (PDT)
With Gareth Crocker (series creator)
Starring: Pallance Dladla, Khathu Ramabulana, Tumie Ngumla, Amanda du-Pont


Series creators: Phillip Wolmarans, Nick Keulemans, Fred Wolmarans, Gareth Crocker
Shadow (2019) is Netflix's first South African original series, a gritty crime-drama set in the claustrophobic streets of urban Johannesburg. It's the kind of place where the bad guys do ugly things, and the good guys sometimes have to do worse. But there's an added twist of mystery to the show's vigilante protagonist, whose true nature is teased and left to dangle, baiting us to watch beyond the pilot episode. Over the course of the series, Shadow reckons with a tragic, personal loss that both motivates and haunts him as he becomes entangled in vast criminal networks. The series was primarily filmed on-location in Johannesburg, South Africa.
Series co-creator Gareth Crocker joined Wendy Eley Jackson (Film and Media Studies, UCSB) for a virtual discussion of Shadow.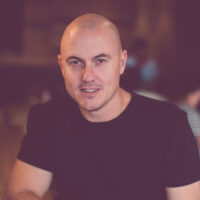 Series co-creator Gareth Crocker
Gareth Crocker is an international author, screenwriter and director. His seven novels have sold over a million copies globally (via the likes of Penguin Random House and Macmillan in New York) and have appeared in more than twenty volumes of Reader's Digest Select Editions together with the likes of James Patterson, Lee Child and Jeffrey Archer. His debut novel, Finding Jack, is currently being adapted into a feature film in Los Angeles.
Gareth is the writer, co-creator, and director of Shadow (a Netflix Original TV series), Dead Places (Canal+, Netflix, and AMC) and Office Invasion, an upcoming feature film. He is one of the owners of Motion Story, an independent film and TV studio.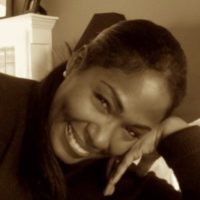 Moderator Wendy Jackson (Film and Media Studies UCSB)
Wendy Eley Jackson is a founder of the Atlanta-based company Golden Street Entertainment and Auburn Avenue Films, where she works with award-winning directors and producers such as Sam Pollard, Daphne McWilliams, and Henry Adebonojo. For her motion picture work, she has recently received the Producers Guild of America mark for the multi-award-winning Netflix documentary Maynard. She is co-directing two docuseries, entitled Counting the Ballots and Good Grief. Her current documentary Carterland, the official documentary of President Jimmy Carter, is being distributed later this year. She is currently working with WGA Foundation Founder Richard Dresser on adapting Bill Steigerwald's best-seller 30 Days A Black Man for a feature and television series. Wendy is a board member for Women In Film Atlanta, Atlanta Film Society, BronzeLens Film Festival, and the National Association for Television Arts and Sciences.
This event is sponsored by the Carsey-Wolf Center.
CWC Presents: Global TV
Television has traditionally been understood through national frameworks, corresponding to national networks of television distribution. The Carsey-Wolf Center series "Global TV" explores the way some contemporary television programs and formats have become unmoored from their national contexts of production and distribution.  The series will spotlight a number of recent shows that showcase this phenomenon, including a French heist caper, a South African vigilante thriller, and a crime drama set at the epicenter of political and social change in twenties Berlin; each of these shows both transcends and is rooted in its national context and culture. The events in the series will examine how and why a particular program might travel and take hold with an international audience, addressing questions about the role of contemporary streaming services and global flows of creative labor.
CWC Global
Media are global by nature; they express culture just as much as they transcend borders. The CWC Global series is dedicated to showcasing media from around the world. This series features screenings and events that place UCSB in conversation with international media makers and global contexts across our deeply connected world.
CWC TV
In recognition of the extraordinary accomplishments of the Center's namesakes, Dick Wolf and Marcy Carsey, the Carsey-Wolf Center is committed to examining television as an institution, industry, and cultural form. In our post-network, multi-channel, multi-media environment, understanding television demands understanding its past as well as its future, through exploration of individual episodes, mini-series, and documentaries.