FOUR WINTERS
Wednesday, March 8, 2023 / 7:00 PM - 9:30 PM (PST)
Screening Format: Sony 2K digital projection (90 minutes)
With Eva Haller and Julia Mintz
"All I owned was my camera, a leopard coat, and a grenade in case of capture…the pillow was the rifle, the walls were the trees and the sky was the roof," says partisan Faye Schulman.
Over 25,000 Jewish partisans fought back against the Nazis and their collaborators from deep within the forests of Eastern Europe in World War II. Against extraordinary odds, they escaped Nazi slaughter, transforming from young innocents to courageous resistance fighters. Shattering the myth of Jewish passivity, these last surviving partisans tell their stories of resistance in FOUR WINTERS (2022), revealing a stunning narrative of heroism and resilience.
Executive Producer Eva Haller and Writer/Director/Producer Julia Mintz joined moderator Richard Hecht (Religious Studies, UCSB) for a post-screening discussion of FOUR WINTERS.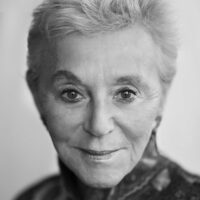 Executive Producer Eva Haller
Eva Haller is a social, educational, and environmental activist and philanthropist; she works to promote peace and social policies that effectively deal with today's global challenges. At 13 years old, Eva joined her older brother Janos in the underground Hungarian resistance. Her first activism experience was helping to make and distribute anti-Hitler leaflets.
Eva is a trustee of the Rubin Museum of Asian Art and Creative Visions Foundation. She is the board chair of Free the Children USA, and currently serves on the boards of Sing for Hope, Video Volunteers, Asia Initiative, and A Blade of Grass. She is a recipient of the Mandela Award for Humanitarian Achievement, the Inaugural Mentoring Award at Forbes Women's Summit, and a Lifetime Achievement Award at the United Nations Population Fund. She is a Visiting Professor at Glasgow Caledonian University, where she received an honorary doctorate and was awarded the 2014 Magnusson Fellowship. She was elected as a trustee of the UC Santa Barbara Foundation in 1985.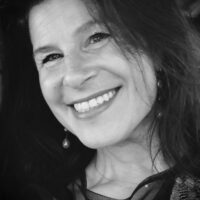 Writer/Director/Producer Julia Mintz
Julia Mintz is a writer, producer and director whose work focuses on narratives of bravery and resistance against unimaginable odds. She has been on the producing team for films that have been shortlisted for the Academy Awards; have premiered at Cannes, Sundance, and TriBeCa; and won Emmy, Peabody and festival awards. Her films can be seen on HBO, PBS, American Masters, Netflix. and Amazon. Mintz has worked on many of the country's most celebrated documentary films. Recent projects include Mr. SOUL!, which premiered at TriBeCa and was short-listed for an Academy Award. She co-produced Joe Papp in Five Acts and post-produced Get Me Roger Stone. Mintz produced the Emmy-nominated California State of Mind, and post-produced Soundtrack for a Revolution, which was short-listed for an Academy Award for Best Documentary, premiered at Cannes, and was nominated for Best Documentary Screenplay by the Writers Guild of America; Nanking, short-listed for an Academy Award and winner of a Peabody, an Emmy, and the Editorial Award at Sundance; and Love Free or Die: Story of Bishop Gene Robinson, winner of the Jurors Choice Award at Sundance. Additional projects include Muscle Shoals, premiered Sundance; Equity, premiered Sundance; Bing Crosby Rediscovered; Life and Times of Frida Kahlo, Emmy nominee; and Cyndi Lauper: Still So Unusual. Julia has also produced programming for Discovery, NASA, National Geographic, NHK, and SONY.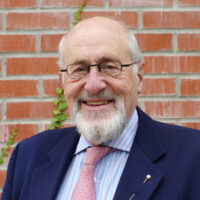 Moderator Richard Hecht (Religious Studies, UCSB)
Richard Hecht is Emeritus Professor of Religious Studies at UCSB where he was a faculty member for 47 years. He is the recipient of numerous awards including the University of California's Academic Senate's Distinguished Teaching Award and the Phi Beta Kappa teaching award. He was also a nominee for the Distinguished Teaching Award of the American Academy of Religion. His research has spanned Hellenistic Judaism, religion and politics, and religion and contemporary art. He is the author of four books, including The Sacred Texts of the World with Ninian Smart, which has been in press for 30 years and is used in more than 100 universities and colleges; To Rule Jerusalem with his colleague Roger Friedland; and Religion and the Practice of Everyday Life and Religion and Culture, both with his former student, Professor Vincent Biondo. He is currently completing a book on the politics of sacred places, discussing Jewish, Christian, and Muslim sites in Jerusalem. He has taught at the Hebrew University of Jerusalem and UCLA, and has held visiting research appointments, most recently at the Harry S. Truman Institute of the Hebrew University. In the summer of 2013 he participated in an international conference on Jerusalem hosted by the Ben-Tzvi Institute in Jerusalem, examining the transformations of Jerusalem 50 years after the Six Day War, and during the summers of 2014 and 2015 he gave a series of lectures at the Center for Progressive Judaism in Warsaw and in Lublin, Poland.
This event is sponsored by the Carsey-Wolf Center.
CWC Docs
The Carsey-Wolf Center is committed to screening documentaries from across the world that engage with contemporary and historical issues, especially regarding social justice and environmental concerns. Documentaries allow filmmakers to address pressing issues and frame the critical debates of our time
CWC Global
Media are global by nature; they express culture just as much as they transcend borders. The CWC Global series is dedicated to showcasing media from around the world. This series features screenings and events that place UCSB in conversation with international media makers and global contexts across our deeply connected world.