CWC Virtual: Women of the Gulag
Tuesday, October 27, 2020 / 7:00 PM - 8:00 PM (PDT)
With Marianna Yarovskaya (director) and Paul Gregory (author)
Women of the Gulag (2019) tells the compelling stories of six female survivors of Soviet labor camps. While Solzhenitsyn's classic Gulag Archipelago focuses on the experiences of the men caught in Stalin's camps, Marianna Yarovskaya's 2019 Oscar-shortlisted documentary captures the voices of women survivors, now in their eighties and nineties, as they go about their daily lives and reflect on their experiences. Their accounts range from the horrific to the uplifting. The film also juxtaposes the troubling resurgence of praise for Stalin with the fight to preserve and disseminate the memory of Soviet repression, terror, and displacement.
Director/producer Marianna Yarovskaya and author/producer Paul Gregory joined Alexandra Noi (History, UCSB) for a virtual discussion of this fascinating documentary.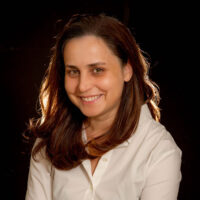 Marianna Yarovskaya (director/producer)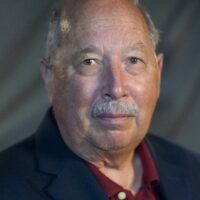 Paul Gregory (author/producer)
Paul Gregory is a Research Fellow at the Hoover Institution at Stanford University. He is the author of Women of the Gulag: Five Remarkable Lives (Hoover) and Terror by Quota (Yale). He is the editor of the eight-volume History of Stalin's Gulag (Rosspen). He has worked in the Hoover archives for over fifteen years. His archival research has formed the basis for more than eight books. Gregory is also a professor emeritus from the University of Houston.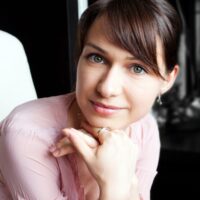 Moderator Alexandra Noi (History, UCSB)
Alexandra Noi is a PhD student in the Department of History at UCSB. She is interested in the comparative analysis of penal systems in China and the former Soviet Union, as well as in historical memory, commemoration practices, sites of conscience, and intergenerational trauma. She is a member of the UCSB Interdisciplinary Memory Research Group. 
 This event is sponsored by the Carsey-Wolf Center, the Department of History, and the Department of German and Slavic Studies.
CWC Docs
The Carsey-Wolf Center is committed to screening documentaries from across the world that engage with contemporary and historical issues, especially regarding social justice and environmental concerns. Documentaries allow filmmakers to address pressing issues and frame the critical debates of our time.
CWC Global
Media are global by nature; they express culture just as much as they transcend borders. The CWC Global series is dedicated to showcasing media from around the world. This series features screenings and events that place UCSB in conversation with international media makers and global contexts across our deeply connected world.