CWC TV: White House Plumbers
Thursday, June 1, 2023 / 7:00 PM - 9:00 PM (PDT)
Screening Format: Sony 2K digital projection
With David Mandel (director/executive producer)
Starring: Woody Harrelson, Justin Theroux

Adapted from the 2007 memoir of Egil "Bud" Krogh, White House Plumbers is a biting political satire directed by former Veep showrunner David Mandel and written by Alex Gregory and Peter Huyck. The series centers on E. Howard Hunt (Woody Harrelson) and G. Gordon Liddy (Justin Theroux). As two members of President Richard Nixon's secretive team of "White House Plumbers," they are tasked with plugging press leaks and carrying out the administration's dirty work.
Liddy and Hunt's brazen burglary of the Democratic National Committee offices at the Watergate Hotel, however, triggers a chain of events that leads to Nixon's resignation and the collapse of the very presidency they were assigned to protect. White House Plumbers flips the script of the typical Watergate narrative, transforming it from a serious affair to a story of bizarre and buffoonish characters, who in their outsized hubris upended American politics and public trust in the Oval Office.
Following a screening of episode one of the series, director and executive producer David Mandel (Veep) joined moderator Patrice Petro, Dick Wolf Director of the Carsey-Wolf Center, for a discussion of White House Plumbers and the art of political storytelling.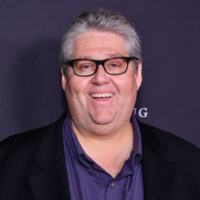 Director/executive producer David Mandel
David Mandel is the two-time Emmy Award-winning showrunner and Executive Producer of Veep. Besides Veep, which earned him nominations for three writing Emmys, he also wrote for such shows as Saturday Night Live (92-95), Seinfeld, where he wrote "The Bizarro Jerry" (aka "Man-Hands") and "The Betrayal" (the "backwards" episode with Peter Mehlman), Curb Your Enthusiasm, and even an episode of The Simpsons ("Treehouse of Horror XXIII" with Brian Kelley). He is the co-writer of Eurotrip and The Dictator and if you press him on it, The Cat in the Hat. His directing credits include Veep (Emmy-nominated for "Kissing Your Sister," "Groundbreaking," and the series finale), Curb Your Enthusiasm, The Comedians, and Eurotrip (uncredited). He is the co-author of "Star Wars Art: Ralph McQuarrie," and an avid and collector of original comic book art and Star Wars memorabilia and movie props, if you have any to sell. His most recent project is directing the 5-part HBO limited series White House Plumbers. He can be found on Twitter and Instagram: @davidhmandel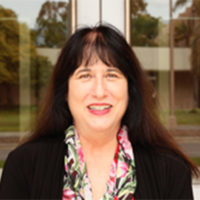 Moderator Patrice Petro
Patrice Petro is Professor of Film and Media Studies, Dick Wolf Director of the Carsey-Wolf Center, and Presidential Chair in Media Studies. She is the author, editor, and co-editor of fourteen books, including Uncanny Histories in Film and Media Studies (2022), The Routledge Companion to Cinema and Gender (with Kristin Hole, Dijana Jelaca, and E. Ann Kaplan, 2017), Teaching Film (2012), Idols of Modernity: Movie Stars of the 1920s (2010), Rethinking Global Security: Media, Popular Culture, and the "War on Terror" (2006), and Aftershocks of the New: Feminism and Film History (2002). She served two terms as President of the Society for Cinema and Media Studies, the largest U.S. professional organization for college and university educators, filmmakers, historians, critics, scholars, and others devoted to the study of the moving image.
This event is sponsored by the Carsey-Wolf Center.
CWC TV
In recognition of the extraordinary accomplishments of the Center's namesakes, Dick Wolf and Marcy Carsey, the Carsey-Wolf Center is committed to examining television as an institution, industry, and cultural form. In our post-network, multi-channel, multi-media environment, understanding television demands understanding its past as well as its future, through exploration of individual episodes, mini-series, and documentaries.