CWC TV: The Sopranos
Thursday, January 19, 2023 / 7:00 PM - 9:00 PM (PST)
Screening Format: 2K digital projection (57 minutes)
With James Hayman (director)
Starring: James Gandolfini, Edie Falco, Jamie-Lynn Sigler

David Chase's The Sopranos follows James Gandolfini as Tony Soprano: husband, father, and mob boss. Across six seasons, Tony is torn between the competing demands of his nuclear family and his mob family, throwing his masculinity into crisis. In episode 51, directed by UCSB alumnus James Hayman, the series' focus shifts from Tony to his wife Carmela (Edie Falco) and her evolving relationship with her adult daughter Meadow (Jamie-Lynn Sigler). Here, Carmela's disappointment with her life and her future prospects becomes palpable, as she comes to understand that her daughter will have a future that is entirely foreclosed to her.
Director James Hayman joined moderator Patrice Petro (Dick Wolf Director of the Carsey-Wolf Center) for a post-screening discussion of the "Eloise" episode of The Sopranos (season 4, episode 12) and the series' enduring legacy.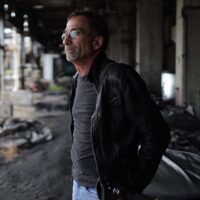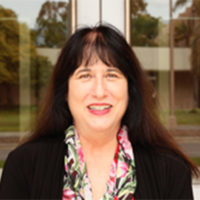 Moderator Patrice Petro
Patrice Petro is Professor of Film and Media Studies, Dick Wolf Director of the Carsey-Wolf Center, and Presidential Chair in Media Studies. She is the author, editor, and co-editor of fourteen books, including Uncanny Histories in Film and Media Studies (2022), The Routledge Companion to Cinema and Gender (with Kristin Hole, Dijana Jelaca, and E. Ann Kaplan, 2017), Teaching Film (2012), Idols of Modernity: Movie Stars of the 1920s (2010), Rethinking Global Security: Media, Popular Culture, and the "War on Terror" (2006), and Aftershocks of the New: Feminism and Film History (2002).
 This event is sponsored by the Carsey-Wolf Center.
CWC TV
In recognition of the extraordinary accomplishments of the Center's namesakes, Dick Wolf and Marcy Carsey, the Carsey-Wolf Center is committed to examining television as an institution, industry, and cultural form. In our post-network, multi-channel, multi-media environment, understanding television demands understanding its past as well as its future, through exploration of individual episodes, mini-series, and documentaries.